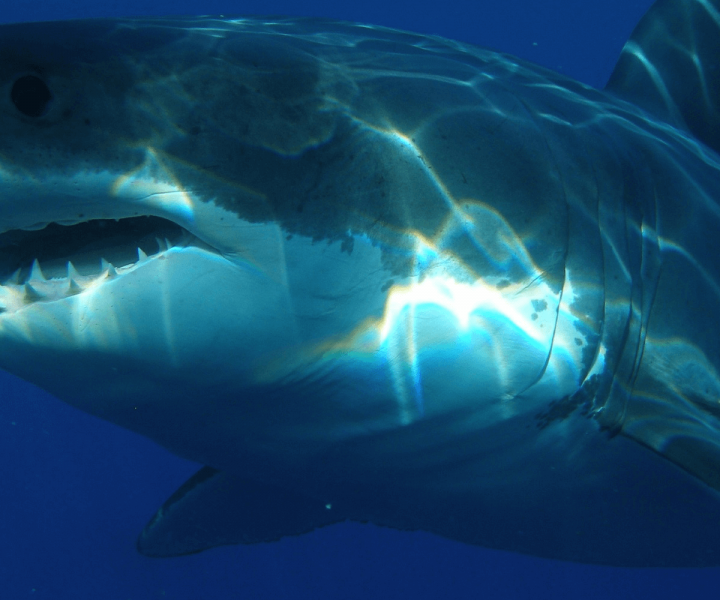 Australian surfer, Marcel Brundler, considers himself lucky that he was wearing a thick winter wetsuit when he was attacked numerous times by a shark off the south coast of Victoria. Brundler was surfing near the town of Lorne on Tuesday when his board got chomped by a 10-foot great white. Reacting quickly, Brundler punched the shark and caught a wave to shore, a torn wetsuit, a scratch on his back and teeth marks on his board as markers of the attack.
A surfer has escaped almost unscathed after having to fight his way out of the jaws of a shark south-west of Melbourne. #7News pic.twitter.com/EixJp5VylN

— 7 News Sydney (@7NewsSydney) August 29, 2017
Brundler told ABC News Australia that initial instincts made him believe at first that the shark was a dolphin.
"But then I realized fairly quick because it was more than half a meter wide, with a massive dorsal fin, and it looked at me," he said.
"Then it kind of dived off, came back and circled me, and took a fair notch out of my board, circled me again, then it got me on my wettie, it got me on my hip. Luckily, it's just a little scrape on my skin."
"When he got me he kind of dragged me on a little bit. Luckily I was wearing a really, really thick wetsuit, which probably saved me from bigger injuries," Brundler added. "Then I just gave him a punch and luckily a set wave came around, and I just took off on the set wave and rode it to the rocks to safety."
He reckons that the whole ordeal was over in around a minute, but nonetheless it was "A really, really unpleasant morning," he said.
Surfer Marcel Brundler punches away a shark in an attack in Victoria. @MyleeHogan #CathedralRock #7News pic.twitter.com/sR5lRnigfG

— 7 News Sydney (@7NewsSydney) August 29, 2017
Brundler has been swimming on the coast of Victoria for over a decade, and previous to his encounter on Tuesday, he had only ever seen one shark. During the attack, he said he tried to keep his pulse down and remain quiet while trying to fend off the shark using his board.
"I saw he was going to come at me, so I went off my board onto the other side, to defend myself, basically use it as a shield," he said.
In defiance of his most recent ordeal, Brundler intends to keep on surfing, and he is mostly annoyed about the damage to his expensive wetsuit and surfboard.
"It kind of does [put me off surfing again] but also doesn't, because I'm always in the nature of fish, on the boat, surfing," he said.
"So it's just something you live with, it's just a fish."