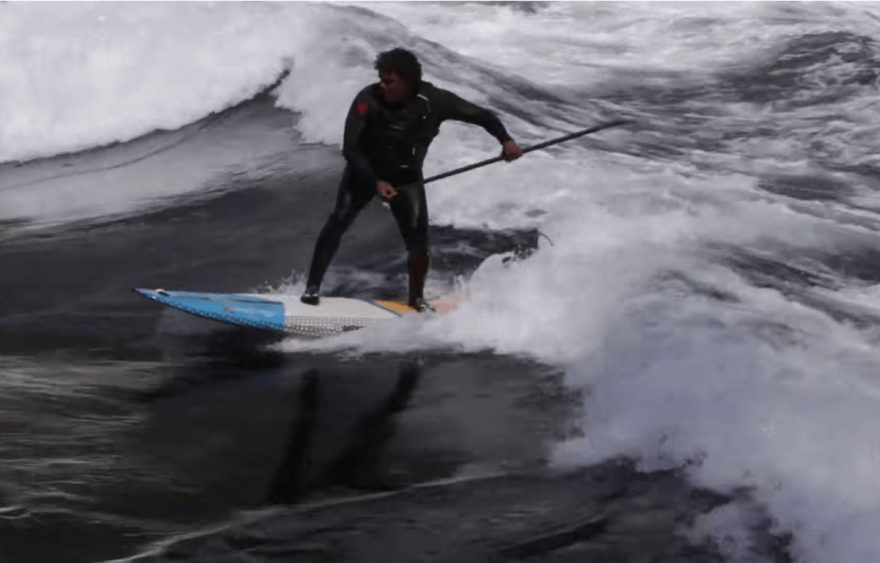 Anthony Vela is a professional stand up paddle boarder, lifeguard and all around water and ocean lover and craftsman. His self-confessed goal in life is to be in the water as much as possible and enjoy the ocean. Born in Los Angeles, California, he has loved the ocean for as long as he remembers. He taught himself how to stand up on a boogie board while on day trips to the beach with his family, and it seems that's where his love of water sports began.
Growing up, he participated in many different organized sports, but surfing was always his passion. Living far away from the beach, he wasn't able to surf as much as he wanted, so it was a blessing for him when he became an ocean lifeguard in 1994. For the first time in his life, he had daily access to the beach and learned how to surf ski, body surf and paddle board.
Vela is fascinated by every current, wave and hydraulic feature that crosses his path. For his latest adventure, he heads off towards the mysterious standing wave of Skookumchuck Narrows, a stretch of the Sechelt Inlet in Canada. The area is super remote, and its conditions are less than dependable, but when conditions are right–well, they're right. You can see for yourself in this latest film from the Inertia, where Vela tries to surf the famous wave.
The Skookumchuck Narrows is one of the most beautiful, random and isolated places in the world. It's located near the tiny sea town of Egmont, British Columbia and getting there is quite a journey. You need to take a ferry from Vancouver and drive for an hour to the Northwest Passage before embarking on a three-mile hike to reach the Narrows.
For Vela, the trek was worth it to experience and get to surf in one of the greatest tidal rapids in North America. Enjoy the tour Vela takes us on while he figures out how to tackle a wave that combines tides and currents in an entirely unfamiliar way.