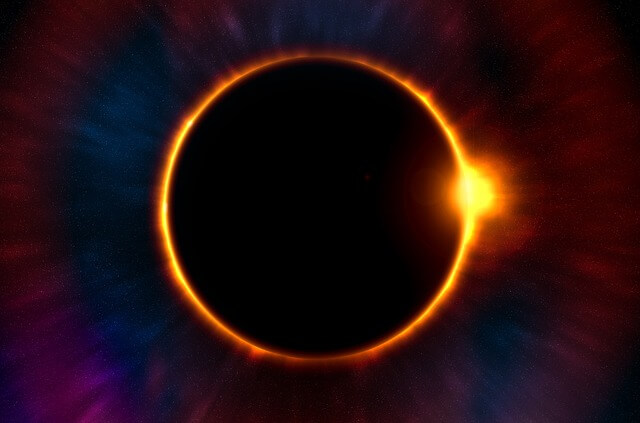 A large number of people will be flooding rural areas on August 21st hoping for a glimpse of the incredible coast-to-coast solar eclipse. If you are one of them, the best way to see the eclipse may be to find off-road and remote areas where access to gear and amenities will be difficult. With that in mind, here are the things you need to get there and stay safe and comfortable over the long – and hot – weekend.
Plan Your Trip
A fantastic map of the complete path of the eclipse has been put together by NASA in Google Maps so we suggest you start there. Find an area near with you that is as far away from population centers as possible.
When you've pinpointed a good public area where you can camp, analyze the area for water sources and trails, so you can hone in on a good final campsite. Don't plan on having phone reception, so make sure you build an offline map. And as always, have a plan B in case you find your spot to be crowded once you get there.
Prepare for the Conditions
The weather will most likely be scorching and the roads will definitely be crowded. A few days before you leave, check the AC, brake pads and tires in your car, to make sure they're in tip-top shape.
Rural gas stations may be overwhelmed, so fill up your tank and make sure you have enough gas to get to your camping site and back. Carrying a bit of extra fuel never hurt anyone either (remember that you should only carry fuel cans externally).
Water is also vital. If you've never been to your intended area, then don't assume there will be any nearby available water sources. A good rule of thumb is one gallon of drinking water per person, per day. Bring extra water for cleaning, cooking, and your dogs, if you're planning on bringing them along for the ride.
Camp in Comfort
The sun will most likely be shining, and since you'll want to camp in an area that's not covered by trees, make sure to bring along some extra shade, such as a roadhouse tarp. Pack along your essentials, and don't forget to bring a sleeping pad to avoid having rocks and debris making your sleep uncomfortable.
Don't forget the music! Everyone in your group can create an offline playlist and take turns being the DJ.
Enjoy the Eclipse
A great app to have is the Solar Eclipse Timer app (Android, iOS) as it will track the precise location of your phone and give you an audible narration of the eclipse's phases.
We're guessing you don't want to lose your vision while watching the eclipse, so viewing glasses are a must.
Safety First
Unfortunately, the timing of the eclipse also coincides with wildfire season. The immense number of visitors will most likely overwhelm the first responder capabilities of rural areas and parks, and since a lot of eclipse-viewers will be inexperienced in the outdoors, any poor safety practice could spark a wildfire.
Check the local fire restrictions of the area you'll be visiting, and plan to take a water bucket and a shovel. Any grass and brush should be cleared away from your fire ring, and the fire needs to be monitored at all times. When you leave the site or go to bed, douse your fire ring with water until it's cool to the touch.
Emergency rooms may be crowded, so carry a good first-aid kit with you and familiarize yourself with how to use it.
All in all, enjoy this possibly once-in-a-lifetime natural event, have fun and stay safe!