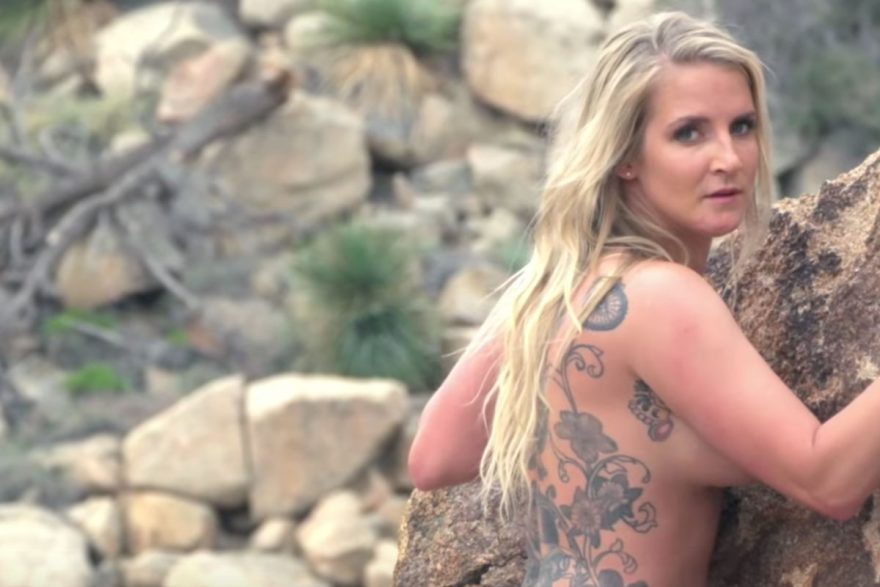 The name Kirstie Ellis may not sound as familiar to you as Ezekiel Elliott or Michelle Waterson, but she has a lot of bragging rights on her own. The former U.S. Marine Corps Sergeant suffered a helicopter crash during her second tour in Afghanistan.
The injuries she sustained included an above the knee amputation on her left leg, traumatic brain injury, bilateral shoulder damage, full thickness facial trauma and cervical and lumbar spine trauma. All in all, she had to undergo 44 total surgeries.
She was determined not to let her physical injuries define her and has learned the importance of perseverance and a positive attitude, becoming – amongst other things – a marathoner, rock-climber, and snowboarder.
She is part of the charity Walking With the Wounded, where she trekked 1,000 miles across Britain to honor fallen soldiers, and competed in the Invictus Games the following year. She is not attempting to climb the seven summits, reaching the summit of the tallest mountain on each of the seven continents. She's already partway through her goal, becoming the first ever above-the-knee amputee to top Mount Kilimanjaro in March of this year, and she has her sights set on summiting the Everest in October and the Denali summit in May next year.
Not satisfied with having completed several Ironman competitions, and be an incredible all-around athlete, she's hoping to compete in the 2018 Winter Paralympic Games in South Korea as a snowboarder, a sport she took up after her injury which led her to victory in the 2015 USASA National Championships.