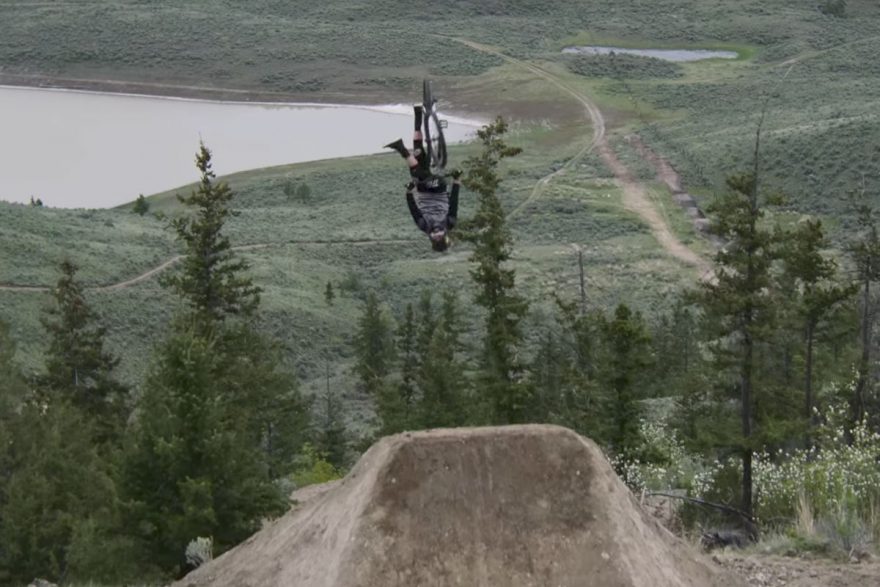 Brandon Semenuk was born in the mountain bike paradise of Whistler, British Columbia, Canada. His older brother got him into mountain biking when he was just six years old, and just a few years later, at age nine, he began to enter cross country races in the British Columbia Circuit.
He got burnt out by mountain bike racing at 14, and that was when he discovered the wonders of freestyle mountain biking – all the tricks and jumps minus the rules and regulations. He then transitioned to this world and the rest, as they say, is history.
He won the Freeride Mountain Bike World overall title in 2011 and 2012 and went on to score a silver medal in slopestyle mountain biking in the 2103 X Games in Germany. He teamed up with Red Bull in 2013 to create his own series called Life Behind Bars, which follows him on his incredible journeys riding around the world.
In his newest video, where he collaborated with cinematographer Rupert Walker, you can watch him perform never-before-done tricks. He scouted this location and then seven days of machine work and ten days of hand work followed in order to build the track.
Incredibly, he did not ride the track prior to shooting, as he states that they don't have the spare time and money to spend a few days beforehand just practicing, so they go straight to shooting, testing and tweaking everything as they go.
Watch the video below, and as much as we know you'd love to go attempt this trail on your own, it has been unfortunately knocked down. However, you can still be amazed by Semenuk's skills, and look forward to seeing him at the Red Bull Joyride in Whistler, where he'll be making his next appearance.