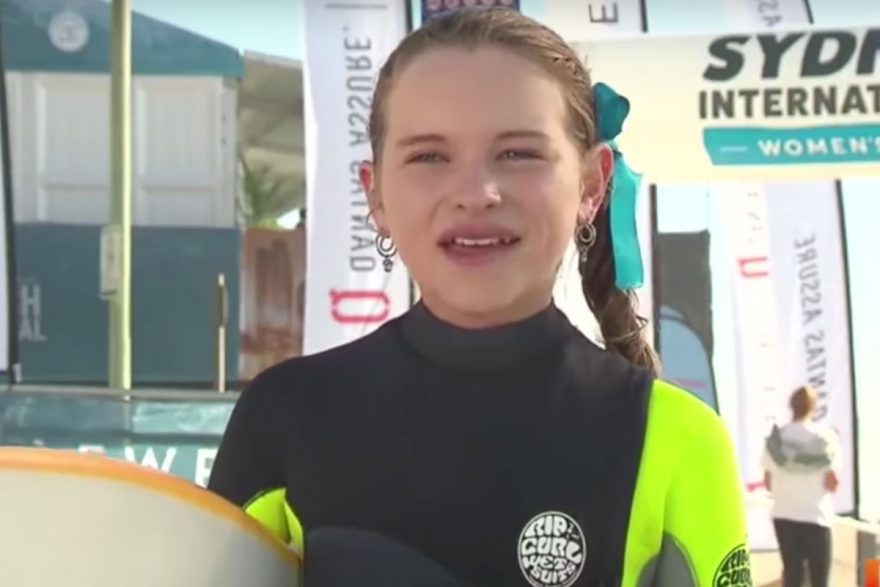 Sabre Norris is the second youngest surfer ever to be invited to compete in a World Surf League Event, and she is the youngest ever surfer to compete in the upcoming Sydney International Women's Pro event.
Her amazing interview with Australian breakfast show Today has now won the heart of the internet, joking that her Olympic medal winner father eats loads of ice cream, and he's now fat.
Here's hoping to many more successes in her career!