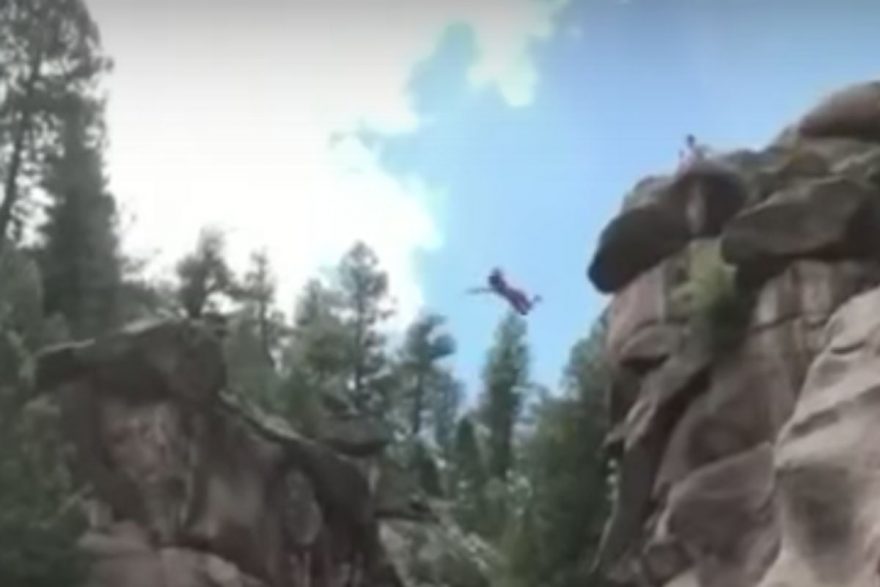 Following the recent viral video of a 20-year-old woman doing a belly flop at Paradise Cove, news has come out about the severity of her injuries.
As you can see in the video, the 83ft jump didn't go as planned and we have learned that she suffered severe nerve damage in her leg, needing crutches. Given the speed that she hit the water and the angle she fell, it is surprising that she hasn't come away with more serious injuries.
At the moment, access to Paradise Cove is completely unrestricted, allowing people access to the high cliffs. However, with recent injuries, officials are considering changing the regulations to put people off attempting these high jumps.
The Bureau of Land Management is now considering to charge an admission fee and ban alcohol in the hope it would avoid more serious injuries or even prevent a fatality, which this so easily could have been.