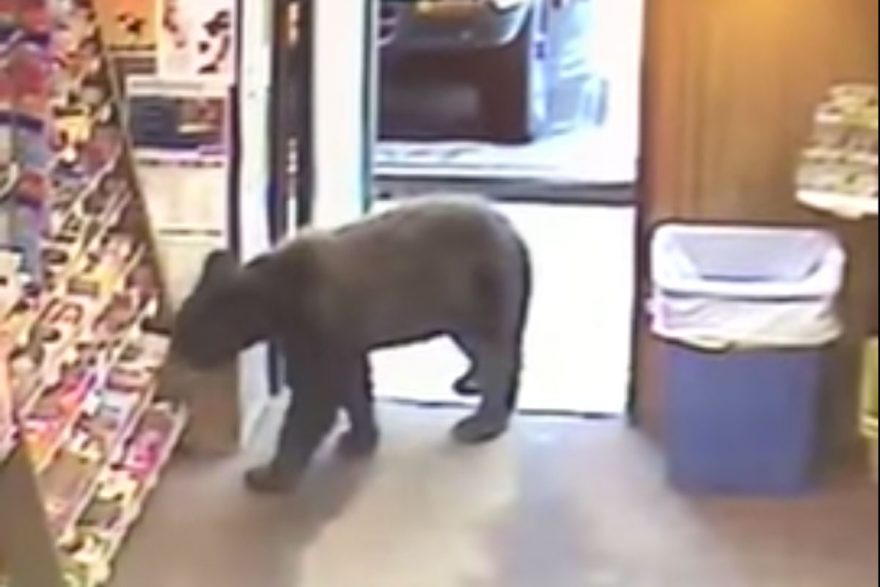 A bear walks into a store… That somewhat sounds like it could be the start of a joke but for this Alaska-based liquor store, it was no laughing matter. That was at least until it was out of harm's way.
Cameras in the store caught the unexpected guest walking in through the open door on Friday. After checking over its should a couple of times, the bear proceeded to stand on its hind legs and eye up the candy section of the store.
At first, Roger Thibodeau, the store owner, thought that it was a dog making its way into the shop but he quickly realized that it was, in fact, a small bear after seeing its snout.
Speaking to KTOO, Thibodeau said he was "kinda freaked out", understandably. "It was very young I thought," Thibodeau explained. "There might be some other ones; a momma bear may be close by and I didn't want to get too close to it."
The bear was quickly shooed out of the store by a customer who happened to be filling up a coffee at the time. The customer began clapping his hands and the bear quickly left but not without paying a visit next door to the Harri Plumbing & Heating.
Bob Dilley, a community service officer in Juneau, has said that in his 19 years of duty he has often had to scare bears away that have ventured into residential areas.