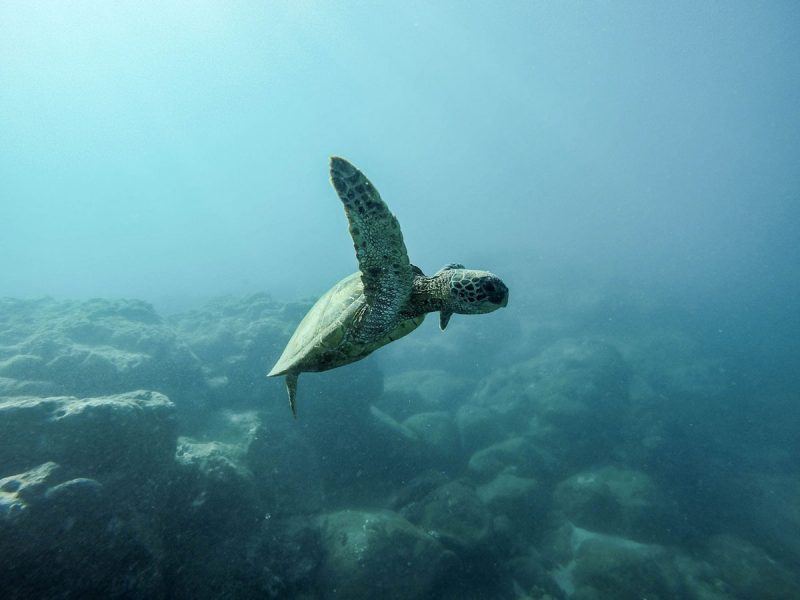 Researchers from the University of Aveiro, Portugal, have discovered a form of marine fungus that degrades plastic, meaning it can potentially be used to combat pollution.
There's never been a time in which humans have been producing more plastic than now and unfortunately, tons of this ends up in our oceans. Not only is it an ugly sight but it also wreaks havoc on marine life and causes unnecessary pain and fatalities in the aquatic world.
Unlike some other materials, plastic doesn't break down easily naturally, meaning that any plastic pollution can last for years. After all, in a consumer environment, plastic is designed to be durable and built to last.
Now, there's a glimmer of hope as scientists have discovered a form of bacteria that can eat away slowly at the plastics. The researchers aimed to mimic an aquatic environment in order to test the specific fungus in question and interestingly found that it degraded 77 percent of microplastics within seven days.
Teresa Rocha Santos, who was running the study, explained that "experiments were performed on a small scale in 100-milliliter reactors using a volume of 50 milliliters of medium enriched with a minimum amount of nutrients and 0.130 grams of microplastics. In between seven and 15 days, 0.100 grams of microplastics were removed."
The research team is optimistic that the findings can be used to fight the ever-developing war against marine pollution and hopefully significantly help to save the world's oceans they're continuing their research to find out more about the bacteria.

"Recycling has failed as a solution to eliminate the plastic waste that continuously accumulates in the environment, especially in rivers and oceans of the planet. Thus, "the urgency of finding new ways to reduce this environmental threat becomes greater."