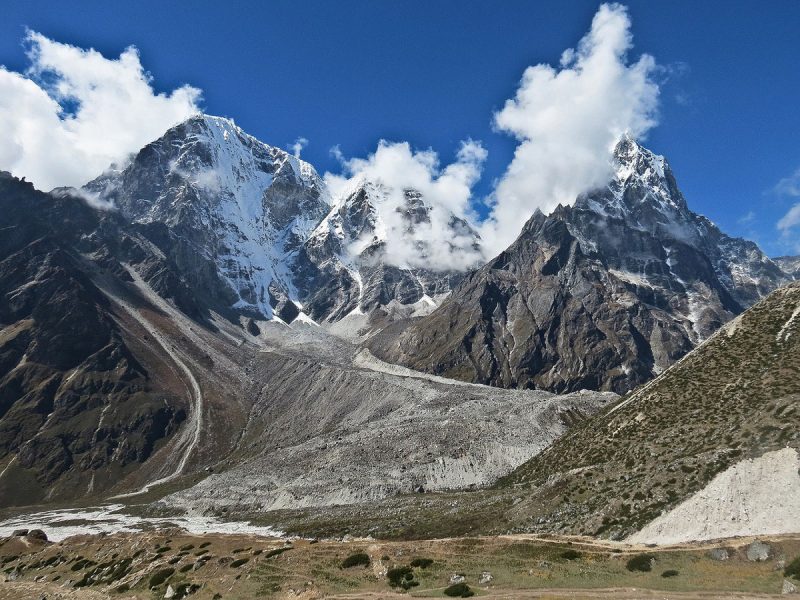 After an eventful few months for Everest, China has decided that it will close its route to the mountain this fall. The closure is because "the mountaineering sector witnessed a series of problems including an illegal north-south traverse by a Polish climber on the roof of the world last month", according to The China Tibet Mountaineering Association (CTMA).
Reported by The Himalayan Times, it won't just be Everest suffering a closure, either. Also included in the climbing ban will be Mt Cho-Oyu (8,188 m), the sixth highest mountain and Mt Shishapangma (8,027 m), the fourteenth highest peak in the world.
The official notice of the closure, delivered by the CTMA, stated that "in order to solve the series of above problems in time, and provide a good condition to all expeditions in 2018 … the climbing permits will not be granted in autumn 2017".
Traditional Nepal Route Remains Open
At the moment, it seems that the ban on permits won't affect those looking to make the traditional route, which is from Nepal. The route from China through Tibet is the only one affected, for now.
Climbers have been quick to express their thoughts on the ban, many suggesting that China had ulterior motives. Alan Arnette, an accomplished climber, instructor, and speaker, wrote on his blog "Perhaps this is a convenient excuse for China to do what it really wanted to anyway – close all of Tibet to foreigners due to a 'meeting' being held in the region, but to name Adamski directly is quite strong. I think it is safe to say, someone in Beijing is not happy".
Adamski, the Polish climber in question, told The Himalayan Times last month "I am ready to face any legal challenge in Nepal to safeguard the greatest achievement of my life", which is understandably angering those who believe his actions were selfish and thoughtless. He's looking at a $22,000 fine and a 10-year ban from climbing in Nepal, with China yet to say what their sanction will be for him.
To see the official letter crafted by The China Tibet Mountaineering Association, head over to Arnette's blog post.