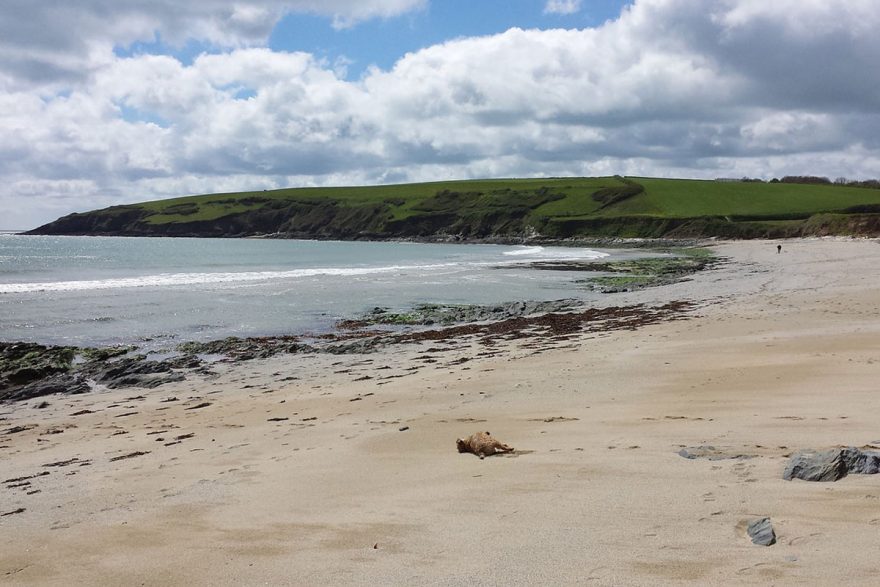 There has been plenty of news recently about the threat of sharks recently and California has been at the heart of it. Somewhere which rarely makes the headlines for shark attacks is the UK.
Thirty-year-old teacher, Rich Thomson, has become what is thought to be the first surfer to have ever been attacked by a shark in UK waters. Thomson only suffered very minor injuries from the 3ft shark which is believed to have been a smooth hound.
In an interview, Thomson explained "I turned around and saw this little shark was on my thigh and wriggling its head side to side. I hit it on the head and it swam off. My hand was cut to pieces."
Disorientated and Territorial
Only suffering bruising on his leg, he credits his thick wetsuit in preventing anything more serious. The teacher was also left with cuts to his hand from the shark's abrasive skin.
The director of conservation at the Plymouth-based Shark Trust, Ali Hood, believes that the shark was likely disorientated by the turbulent waters of the river mouth and Marc Dando, a wildlife publisher, thinks that it could have possibly delivered a 'territorial' bite.
Although it is the first reported shark attack on a surfer in the UK, it isn't the first attack. In recent years, there have a been a handful of minor encounters involving fishermen and boaters, none of which have resulted in anything serious.
It is important to remember that there a very few shark attacks, not only in the UK but throughout the world. Although you should remain observant and adhere to cautions, sharks shouldn't limit your enjoyment and discovery of the water. Sharks don't 'hunt' humans and more often than not, a bit is simply a case of mistaken identity.