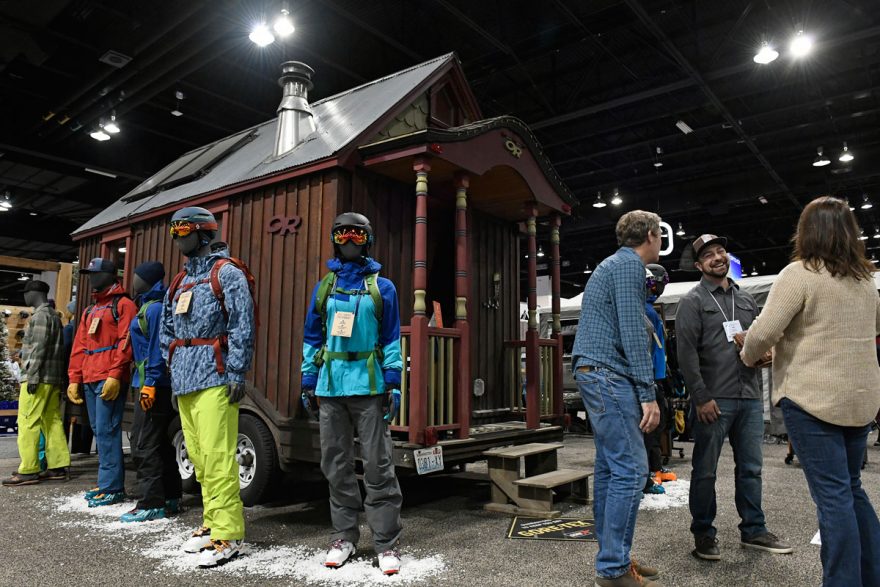 Emerald Expositions, the producer of Outdoor Retailer, announced a $16.7 million acquisition of the Snow Industries Associations (SIA) Snow Show. This news comes after a controversial few months regarding Outdoor Retailer's position in Utah.
In case you missed the news, earlier this year Outdoor Retailer announced that it would no longer hold its annual summer trade show in Utah, after 25 years of being there. This decision was in response to Utah Gov. Gary Herbert's stance on the protection of public lands, in which he was in line with Trump's way of thinking.
Fast forward to now and Denver, Colorado, is set to be the 2018 location for the Snow Show. This crosses a major stepping stone for the event because the SIA had a non-compete contract to host its winter show in the Denver Convention Center until 2030. Now, with Emerald Expositions taking the reigns, the Snow Show is free to go ahead. People are expecting that the acquisition means that OR show will merge with the SIA to host one big event, which will take place in January 2018.
Nick Sargent, SIA President, stated: "This is an incredible opportunity for our members and the industry as a whole. For quite some time, the industry has asked to merge the shows. A consolidated trade show not only helps reduce the stress on our industry but also provides a platform that offers more impact for our members to do business while delivering a greater ROI. SIA is excited by the opportunities ahead and looks forward to reinvesting into the creation of new and expanded programs and tools to help our members, and the industry as a whole, thrive."
Exact dates for the upcoming show have not yet been released and there has also been not mention as of yet about the possible location for future summer shows. There are plenty of officials, as well as the public, keen on moving the shows to Denver.
In order to maintain the quality of future Snow Shows, SIA leadership will sit on the OR Event's advisory board which will allow them to advise on future planning, dates, pricing, organization, and overall structure of the event.
Currently, Emerald Expositions is the largest B2B trade show operator in the US, having been in the game for several decades and operating over 50 trade shows at the present time.
Amy Roberts, executive director of the Outdoor Industry Association said that "today's announcement is a significant milestone for the outdoor and winter industries. OIA will continue to work closely with Emerald and SIA to ensure the best return on investment for all members and to provide the outdoor and winter industries with a gathering place for meaningful collaboration and dialog around participation, sustainability, and public policy."