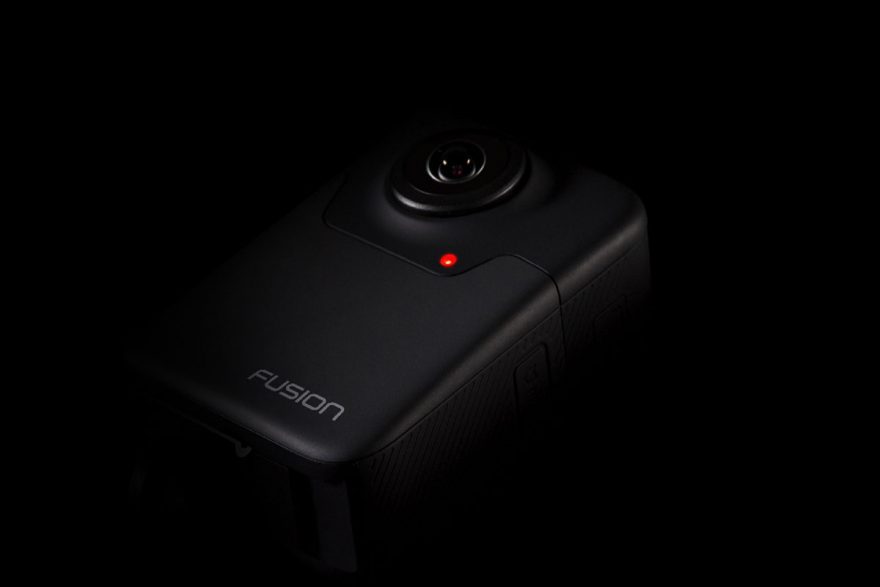 GoPro is set to release a camera unlike any of its others. The Fusion, coming to you in fall 2017, is a prosumer spherical camera primarily designed for video use. More specifically, it is targeted toward the VR market.
There isn't a price tag on the new camera yet, however, we're not expecting it to be priced for the mass recreational market just yet. GoPro has done a great job at helping to transform the action cam world, with their vast range of cameras available. The Fusion, however, doesn't act like any of their other cameras. The camera will shoot video in an incredible 5.2K30 resolution and due to the spherical nature of the camera, it means that image composition will become an afterthought.
Users of the camera will be able to take full advantage of spherical filming and then later go back to choose the composition they like best. Jess Foley, GoPro Senior Product Manager, writes "This is referred to as OverCapture or reframing. It's like having a camera team with you when you shoot capturing your primary and b-roll footage. From there, you have the flexibility in post-production to pick and share all sides of your story in conventional HD."
As the camera isn't being released until fall this year, full details of the functionalities and specs will likely be released as time goes on.
First Release to Professionals
The first release of this camera will be to content professionals only, who will get to trial the camera if they qualify through the application process. These pilot partners, as well as brands and agencies, will be the first to properly test out the camera and they will likely set the standard for the content we can expect to see when the product is officially launched later in the year.
The price of the camera and other specifics are set to be announced at the time of launch, for which there is no exact date yet. Should you wish to apply for the pilot program, you can do so via this link.