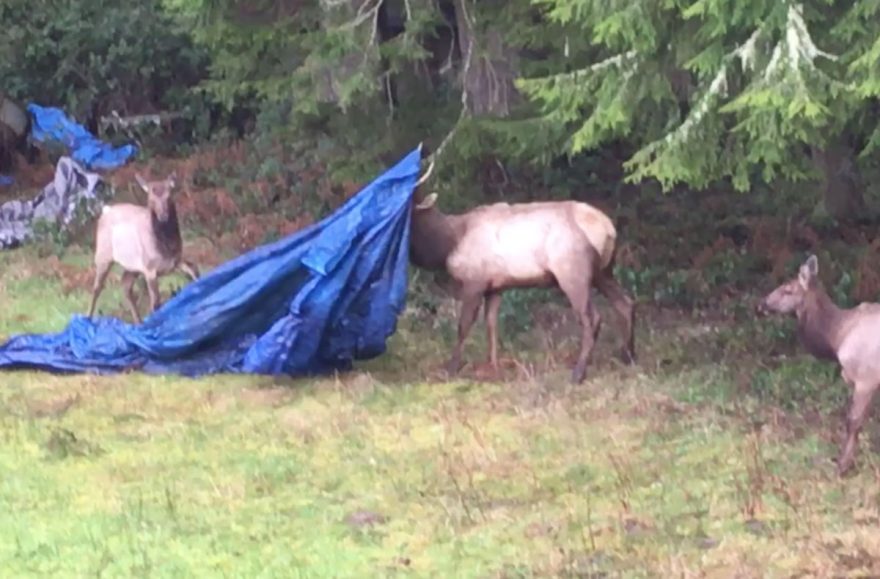 Is this how films begin? Possibly not. But this video does somewhat resemble a famous superhero movie we all love.
As the bull elk's heroic fight with the tarp progressed, it appeared the cow elk was trying to give it a helping hand. With hooves and no fingers, the helping hand proved unsuccessful.
Running with tarp… hope he's OK!

Posted by Rj Marx on Saturday, 25 March 2017
The video, filmed by RJ Marx, took place in Gearhart, Oregon, where elk are very a common sight.
At one point in the struggle with the tarp, it appeared that a noise startled the herd of elk. It was at this point that they took off running, with the bull elk somewhat resembling a superhero.
Fortunately, the elk did manage to free itself of the tarp later on, as Marx cleared up on Facebook, stating: "He's OK, he managed to extricate himself just a few houses up the street. I retrieved the tarp. They were all grazing peacefully 10 minutes later up on the golf course."