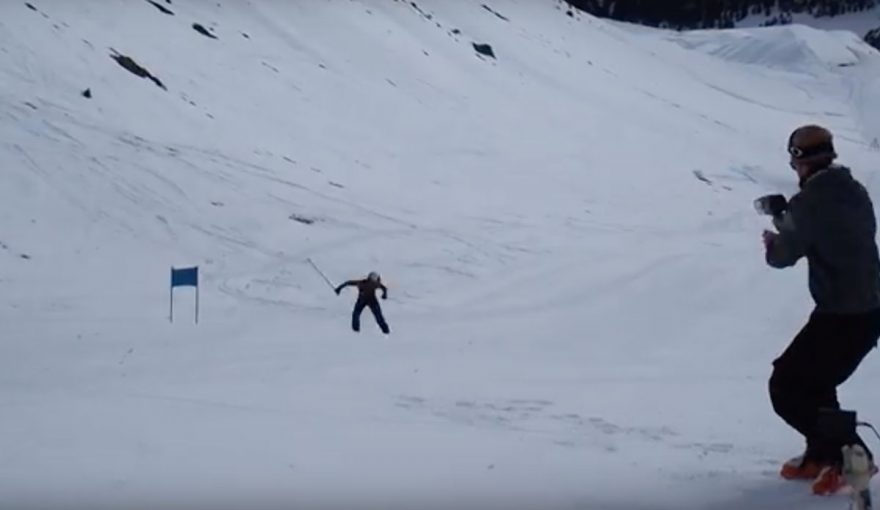 Most would quiver at the thought of traveling 81mph on skis, let alone backward.
Well, that's exactly what Elias Ambühl just managed to do. Impressively, Alias started his run facing forward and jumped to ride backward, clocking a speed of 131.23kph. That is the fastest anyone has ever been recorded heading down the slope facing the wrong way.
What helps you to recognize just how speedy this actually is, is understanding that 161.9kph is the fastest registered speed in World Cup skiing. This was set Frenchman, Johan Clarey, in Switzerland of 2013.
You can watch Elias' astounding run in the video below.
From Switzerland, Elias is a freestyle skier, having competed in the 2014 Winter Olympics in Sochi in slopestyle. Additionally, in the same event, he competed at the Freestyle World Ski Championships the year before.
Impressive to watch, Alias has a great Instagram feed, well worthy of a follow. Here are some of his best shots and clips: