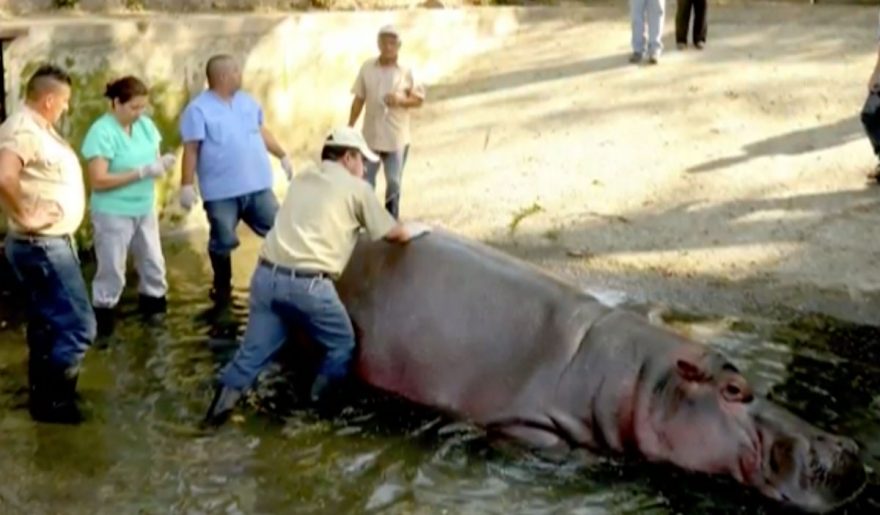 A well-loved hippo at the National Zoo of El Salvador has been unexpectedly and tragically killed. Currently, the police and officials from the zoo are trying to figure out who entered the zoo overnight and killed the animal.
El Salvador is no stranger to brutal attacks, with recent human death tolls being incredibly high. However, this animal killing has been described as "cowardly" and "inhumane". Although staff at the zoo are being questioned by the police, zoo director Vladlen Hernandez believes that none of the staff here could have done such a thing. Hernandez said, "the zoo's employees had great empathy for him".
The helpless hippo was subjected to a beating with sharp and blunt weapons, which ultimately lead to its death the following day. Zoo workers reported that Gustavito wasn't his normal self the morning after the attack and had even refused to eat food or leave his enclosure. It was after this that vets there found wounds on his neck and face.
El Salvador has one of the highest murder rates in the world, but this hasn't stopped this tragic event from angering a nation. People are calling for an investigation to take place to determine how it was possible for people to enter and attack the hippo.