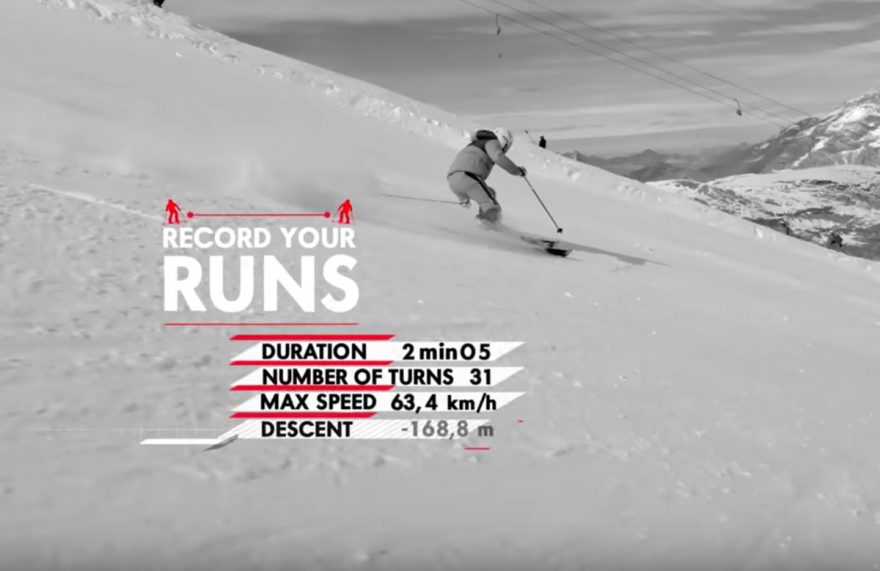 2016 saw the boom of wearable fitness trackers for the average amateur. It looks like 2017 is going help to cement the idea of using tracking and monitoring devices for our sporting activities, whether you're a seasoned pro or weekend warrior.
The well-known high-quality ski producer, Rossignol, has teamed up with tech giant PIQ to produce the world's first pair of smart skis. PIQ is a tech company which already produces sports trackers for a variety of disciplines, including boxing, golf, tennis, and kiteboarding. Currently, the PIQ Robot (a wearable for skis) allows you to monitor real-time information on your skiing and it points out areas for improvement. With the clever technology, you can analyze carving style, speed, angle, and force. Additionally, there is a 'jump analyzer' allowing you to see your stats on airtime, rotations, and landing.
Together, the two companies have produced a set of skis with this sort of technology integrated into the actual skis, rather than a wearable gadget. The skis have been modeled on Rossignol's flagship skis; Hero Masters. Typically, these will set you back around $1000, so one can only imagine the cost of integrating such technology. Both companies have yet to comment on a release date and price for the gear.
These skis will integrate the technology of PIQ's existing Robot into the skis and will display stats in real time through LED lights on the panels. You will also be able to use the skis with a phone app, which will allow you to see more detailed information on your runs.
Is it worth it?
As it stands, skiing can be an expensive hobby, and with the introduction of gear like this, the price seems to be going up and up. Of course, this is not a necessity, however, there is a noticeable trend in the average consumer using tech like this to enhance their leisure activities.
We expect that with most innovative gadgets, the price bracket will lower, or a more affordable model will be released, in an attempt to reach the mass market. Many will pass these skis off as totally unnecessary, however for the sport, it may help to encourage people to hit the slopes week after week and get competitive with themselves.
A Growing Trend
According to The American College of Sports Medicine, wearable technology is the top of the list when it comes to 2017 fitness trends.
"The health data collected by wearable technology can be used to inform the user about their current fitness level and help them make healthier lifestyle choices," said Walter R. Thompson, the lead author of the survey.