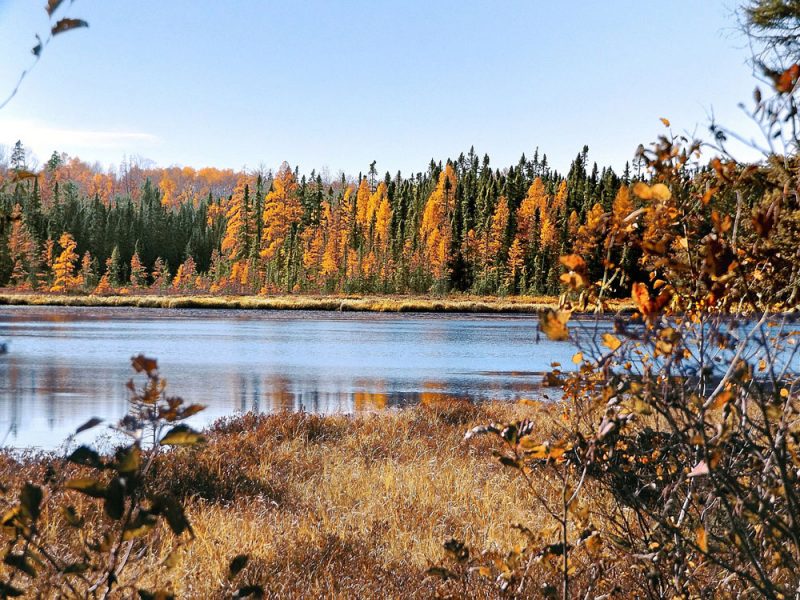 With every TV ad proclaiming unmissable deals and every store slashing prices, it's tempting to head to the mall this Friday 25th, especially with Christmas coming up. You'll change your mind with the news that all 75 of Minnesota's state parks will be waiving entry fees this Black Friday.
Enjoy getting back to nature from 8:00 am to 22:00 pm, with fees waived all day.
The plan has been endorsed by Governor Tim Smith to help encourage families to include more outdoor adventures in their Thanksgiving celebrations. This one day scheme is a celebration in itself, marking the 125th anniversary of the Minnesota state parks and trails system, another reason for you and your family to get out there and take advantage of the over 1000 miles that are available to explore.
Enjoy The Great Outdoors
This year's free Friday follows in the footsteps of the successful 2015 Black Friday event, which proved hugely popular with visitors who swapped shopping for hiking. Many people said they preferred a stroll through state parks to the hustle and bustle of busy shopping centers.
Visitors coming to the parks on Black Friday can also get involved in the challenge to log 125 hours on the trails by the end of 2016. Whether by bike, boat or on foot, however, you travel, free entry to the state parks this Thanksgiving will give you an extra chance to top up your mileage and give the family some fresh air if you've indulged just a little bit too much the day before.
Choose your favorite trail for your free park Friday and take part in one of the naturalist-led programs that will be held throughout the weekend, including wildlife and flower spotting, run by the Department of Natural Resources.
Where To Go
Not sure which park you should visit this Black Friday? Escape the crowds and choose your favorite from the large number across the state. Try skiing at Lake Carlos State Park, look out for bald eagles at Charles A. Lindbergh State Park in Little Falls, or visit the bison on the prairie of Blue Mounds State Park in Luverne.
Wherever you live in Minnesota, you'll be within a short driving distance of ones of the state's beautiful parks, with plenty to do for all the family.
You won't be short of things to do this Thanksgiving weekend, with the range of trails and recreation areas of all Minnesota state parks offering a range of outdoor entertainment that is made even more appealing by free park Friday. A breath of fresh air for shoppers, this is one Black Friday deal that families in the area definitely won't want to miss.