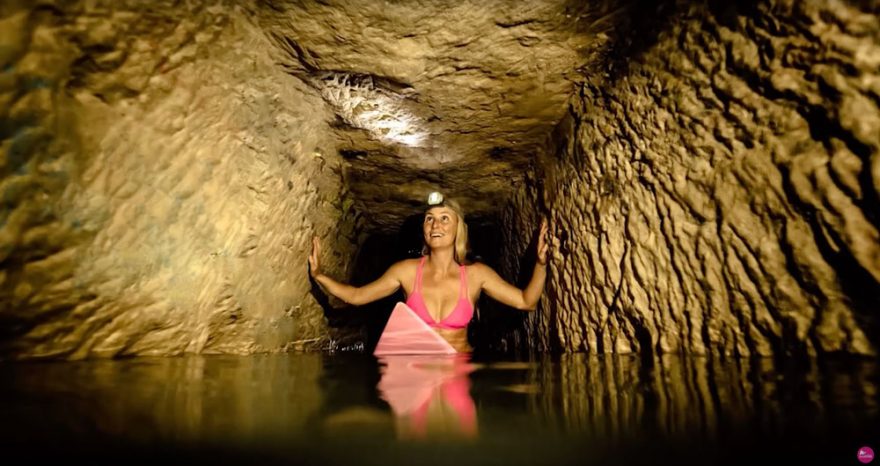 Alison Teal has just reminded us why she was dubbed the "Female Indiana Jones" by Time Magazine. This time, her sense of adventure led her into the depths of the Catacombs of Paris, a place that has been described as the world's largest grave.
On the 13th of October, she became the first person known to have actually surfed through the famous catacombs, home to six million skeletons. The 30-year-old Hawaiian took her bright pink board 150 meters below the ground via a secret passageway, making her way through the narrow caves, in some cases having to crawl through on all fours.
As if the skeletons and putrid smells weren't enough to make the experience terrifying, with minimal oxygen and rising water levels, she and her team soon realized they would have to go through the water to make their way out. The cameras were turned off, and it just became about survival.
A word of warning – if you're crazy enough to want to replicate her adventure, Alison advises against it. A lot of preparation went into it, with expert cavers going with them as their guides, yet the place is a maze and just one wrong turn, and you can end up lost. Even if you're a survival expert, we do not recommend this mission.