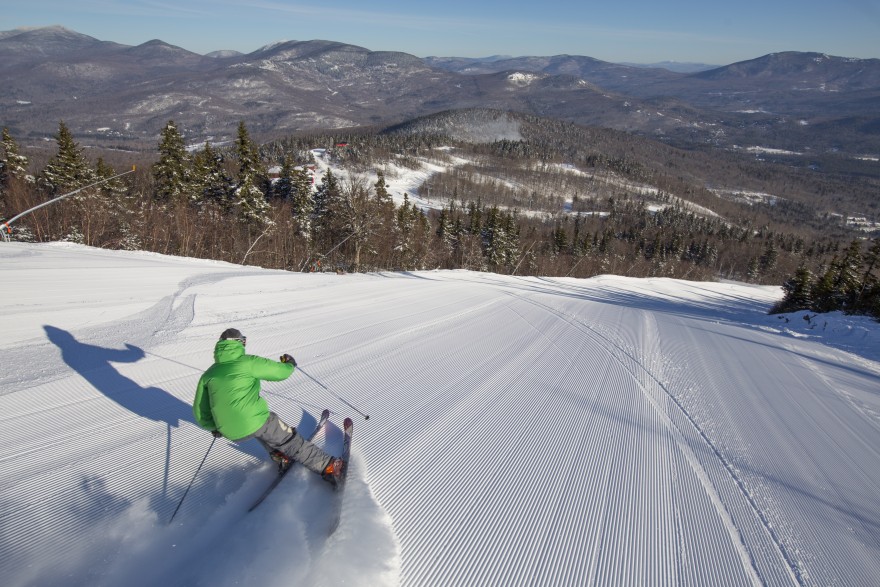 Put that tax refund to good use and plunk it down on a ski pass for 2016-17. Typically resorts offer their lowest pricing this time of year. Given the challenges provided by El Niño in certain parts of the country, the savvy shredder will find decent deals, including using next season's pass this season.
Also, season passes often provide bennies like discounts on lift tickets for your buddies, lodging specials, savings on activities from tubing to zip lines and markdowns as some on-mountain eateries and retail shops.
Crested Butte's Peak Pass for 2016-17 comes with provides unlimited lift access and uphill skiing privileges at the Colorado ski resort. The best discounts are found until April 3 (adult 18-69, $629; college $519 and young adult 13-17, $315). Pass holders get nice bennies like three free days at Ski Loveland, three half price days at Purgatory and half price days at Powderhorn with restrictions. Another big plus is getting three free days at all other participating members of the 14-resort Powder Alliance that includes ski areas outside Colorado like Sierra-at-Tahoe, Schweitzer and Angel Fire.
About 80 miles north of Los Angeles, Southern California's Mountain High, comprised of three resorts,  in Wrightwood isn't letting El Niño mess with its season pass deals. Though the area enjoyed early snow but has felt the wrath of warm winter too which forced a temporary closing in late February and early March, Mountain High cutting some season pass deals by up to 50 percent off the regular price through April 15. New buyers of the Anyday Season Pass (adults 22-69, $349; young adult 13-21, $299) can use the pass through the end of this season as well.
For those who like to travel, the Mountain Collective features two days of skiing at each of a dozen topnotch resorts across North America like California's Mammoth, Wyoming's Jackson Hole, Vermont's Stowe and Whistler in British Columbia. There are no blackout dates and members also get half off additional days at Collective destinations. There's a limited time sale at the website now with a $379 price tag for adults—and a buck for kids— for the 2016-17 season. You also get a bonus day at the destination of your choice.  Consider this. An advance purchase single day adult lift ticket at Aspen, a Collective resort, is $149, and a two-day ticket is $238.
In natural snow-challenged New England where snow guns have been fired up in March, a trio of ski resorts—Maine's Sunday River and Sugarloaf, and New Hampshire's Loon— is holding a spring sale where anyone who pays in full for a 2016-17 New England Pass can use it for the rest of the season beginning March 14. Prices start as low as $415 (Bronze New England Pass for all ages for midweek, non-holiday access to the three areas). For all three resorts, the end of the season historically occurs between mid-April and early May. Also, any skier or snowboarder looking to lock in the lowest rates, available only during the spring sale, may opt for the Easy Pay Plan by putting down a $50 deposit before April 30.
Snow guns have been blazing this month in New York State too. Whiteface Mountain in Wilmington and Gore in North Creek While at either resort, purchase a 2016-17 season pass and ski and ride for free the rest of this winter. Through April 29, the Adults SKI3 pass, which also includes Belleayre Ski Resort, in Highmount, is $759, while the Junior pass is  $299. Combined that's 7,000 vertical feet of skiing and riding on eight peaks, 886 acres, 33 glades and 227 trails.
Love the Northeast? The new Peak Pass could be for you, good at seven mountains across four states: Mount Snow in Vermont; Attitash, Wildcat and Crotched Mountains in New Hampshire; Hunter Mountain in New York; and Jack Frost and Big Boulder in Pennsylvania. The top-level Explorer Pass features access to unlimited skiing and riding starting at $399 for youths age seven to 17, and only $599 for adults, if purchased by April 30. Other passes include the Drifter Pass, priced at $399 for 18-29 year olds, the Ranger Pass at $499 (all ages), featuring 11 blacked out holiday dates, the Traveler Pass at $299 (all ages) that offers midweek-only skiing and riding, and the Scout Pass at $60 for seven-resort access for children age six and under.  All spring prices are valid until April 30 and cover spring skiing this season.