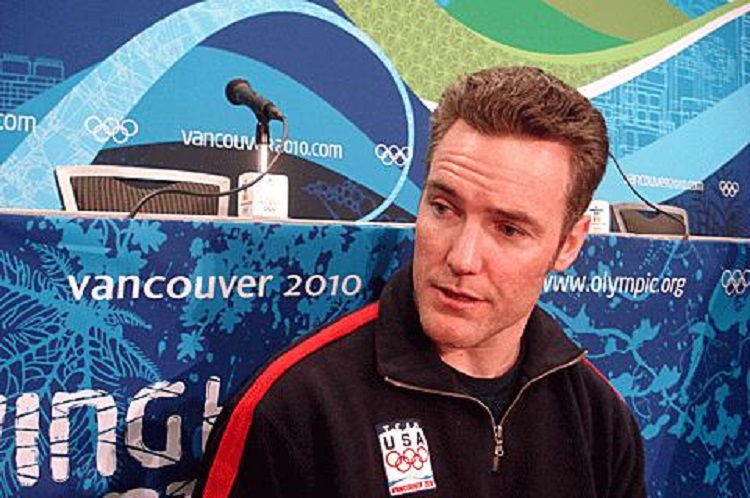 Freestyle skiing world champs. An Olympic snowboarding medalist. A adaptive skiing pioneer.
All are members of the U.S. Ski and Snowboard Hall of Fame Class of 2015.
Seven people will be inducted in April, 2016.
They are freestyle skiing world champions Genia Fuller and Bob Salerno; longtime ski industry leader David Ingemie, veteran magazine publisher Henry Kaiser; Olympic snowboarding medalist Chris Klug; adaptive skiing innovator Jim Martinson and the late Edgar Stern who developed Deer Valley Resort in Utah.
"Each member of the Hall of Fame's Class of 2015 was a remarkable leader as an athlete or sport builder," said U.S. Ski and Snowboard Hall of Fame Chairman Tom Kelly. "So much of what all of us enjoy in our sport today has emanated from the outstanding honored members of the Hall of Fame."
There are now 410 people in the Hall of Fame, located in Ishpeming, Michigan known as the birthplace of organized skiing in America.
Fuller, originally from Framingham, Massachusetts, was an ambassador to the early years of hot dog skiing and was an innovator in pole-free ballet. During eight years of competition, her smile, laugh and genuine love for freestyle made her one of the sport's sweethearts. Her multi discipline abilities in freestyle, aerials and ballet led her to world championship titles in 1975 and 1978.
Salerno is another true legend of freestyle who competed at the top levels successfully for over 25 years. In 1974 he took gold in aerials at the World Championships in Heavenly, California. In 1998 he claimed first place at the Wayne Wong World Championships in Hot Dog Skiing. He is one of the sport's leading skiers being featured in Warren Miller and Willy Bogner films while also devoting his time to enhancing the sport through his writing, filming and creation of "Virtual Snow" ski training simulators.
Klug, who ran November's New York City Marathon to help promote the Chris Klug Foundation which advocates organ donation, started to compete in snowboarding in 1983 on his Burton Backhill and continued for the next two decades. During that time, he competed in three Olympic Games and won a bronze medal in snowboarding giant slalom at Salt Lake City in 2002—an achievement coming just 18 months after he had undergone a liver transplant due to a birth defect that challenged him throughout his career. He wrote "To The Edge and Back."
Kaiser was a forerunner in the ski industry during the 35 years when he served as the publisher of Skiing magazine. He helped advance the freestyle skiing movement by finding sponsors and providing a platform for the sport on the pages of Skiing. Often referred to as the "First Family of Skiing" he and his wife, Carolyn, helped raise over a million dollars for the U.S. Ski Team, most notably through engagement with the New York Ski Ball.
Ingemie has been involved with the marketing of skiing and snowboarding for over 45 years, serving as the president and CEO of Snowsports Industries America (SIA) since 1981, with a planned retirement from his position in January 2016. His boundless energy, enthusiasm and intelligence was monumental for building a healthy national snowsports trade association, garnering high regard for his work throughout the industry.
Martinson grew up ski racing in Washington State but lost both legs in 1967 during the Vietnam War. His frustration in trying to return to skiing led to his development in 1985 of a sit ski he called "The Shadow" and with that revolutionized adaptive skiing. Using his innovation, he went on to win a Winter Paralympic gold medal in 1992 and in 2009 he became the oldest person to compete in the Winter X Games.
Stern brought his extraordinary vision and focus on customer service to the ski industry, revolutionizing hospitality at ski resorts. His benchmarks established in the development of Deer Valley Resort became the norms for many of today's leading resorts. After investing in the Park City Ski Area and luring the U.S. Ski Team to Park City, he turned his attention to what became Deer Valley, which opened in 1981. Through his efforts it has remained one of the top resorts in the country, including playing a pivotal role in the 2002 Olympic Winter Games. Stern died in 2008.
Image by Parke Brewer, released in public domain