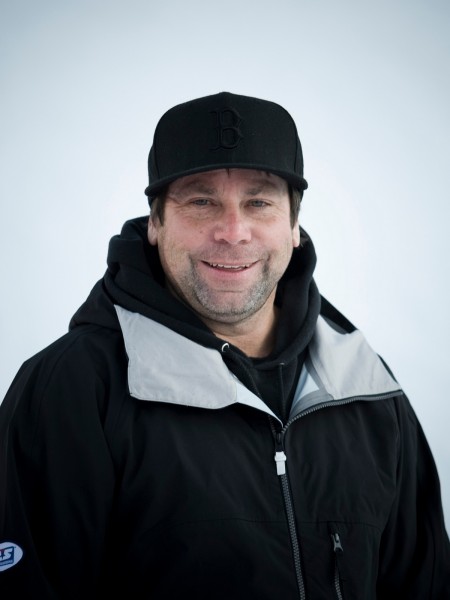 Bill Enos helped shape the careers of snowboarders like Sage Kotsenburg, Jamie Anderson, Chas Gouldemond, and Ty Walker.
A former US Snowboarding team member, he competed at the World Cup level.
He got athletes ready for competitions like the Olympics, Winter Dew Tour, X Games, and US Grand Prix.
Enos coached the first US Olympic slopestyle team in 2014 where Kotsensburg and Anderson brought him the gold.
He also was a key ingredient for expanding the slopestyle program for US Snowboarding.
Often, he'd refer to his team as a family, having athletes over to his home to ride features on his property.
Now, Enos is stepping away from the life after five years as the head slopestyle coach for the US Snowboarding team.
"I'd like to thank US Snowboarding for the amazing opportunity I had these past five seasons," he said.  "I was able to work with some of the best riders and people in the world. I am now lucky enough to call them my family and I will miss them dearly. I've also had the chance to become part of a large international family of coaches and riders and I will forever cherish the friendships I made. You have all become a huge part of my life."
Enos was devoted, ripping down New Hampshire hills and competing in the late 1980s and 90s, netting himself World Cup victories and landing a spot on the first US Snowboard Team in 1994. He stayed on the team until 1999, and almost made the 1998 Olympic team for giant slalom.
"It starts with a notion," he said of his methods. "With practice it's put into motion then extends down a long road of devotion."
When Enos retired from competing, he started the Black and Blue Trail Smashers snowboarding program at Waterville Valley in New Hampshire and became snowboard program director at Waterville Valley Academy. . There he helped cultivate young slopestyle talent.
At U.S. Snowboarding, he also was forward-thinking in sculpting riders for the future.
"Bill was a key player in the slopestyle program, not just with the athletes. He helped shape the rookie team, enlisted new coaches and was the vision behind the videographer program that's in place for this winter season," said US Snowboarding and US Freeskiing program director Jeremy Forster. "Bill was an amazing part of the team on and off the hill and we'll miss him."
Kotsenburg said having Bill as his first real coach was so cool, because he had a really awesome outlook on snowboarding and some deep roots in the sport.
"It was really cool and we worked really well together," Kotsenburg said. "He taught me so much about snowboarding—mainly that snowboarding at the end of the day is snowboarding and it's rad that we get to do it. He taught me never to take that for granted and that was one of the key things I learned from him—actually putting that into my riding. You can really tell when someone loves a sport, when they thrive on it, and he has that. He brought that passion to the kids he coached. He still loves snowboarding so much; it's the most fun thing ever to ride with him."
Eric Beauchemin, 2015 US Grand Prix Slopestyle winner, said Enos was a life mentor for him.
"Bill has influenced everyone on the mountain," he said. "He touches everyone he talks to and inspires everyone from coaches to riders. If he doesn't know you, he'll get to know you. The global snowboarding community is super important to Bill and he has talked to everyone out there. He's a legend.
For Walker, Enos helped her chill.
"When I first started working with Bill, I was overly serious about being on the hill, always working on stuff, never trying to be creative," she said.  "Bill really helped me lighten up. He's all fun all the time and he instilled in us how important it is to be creative and find you're own style. He had a way with his riders. He really made the team a family on and off the mountain."