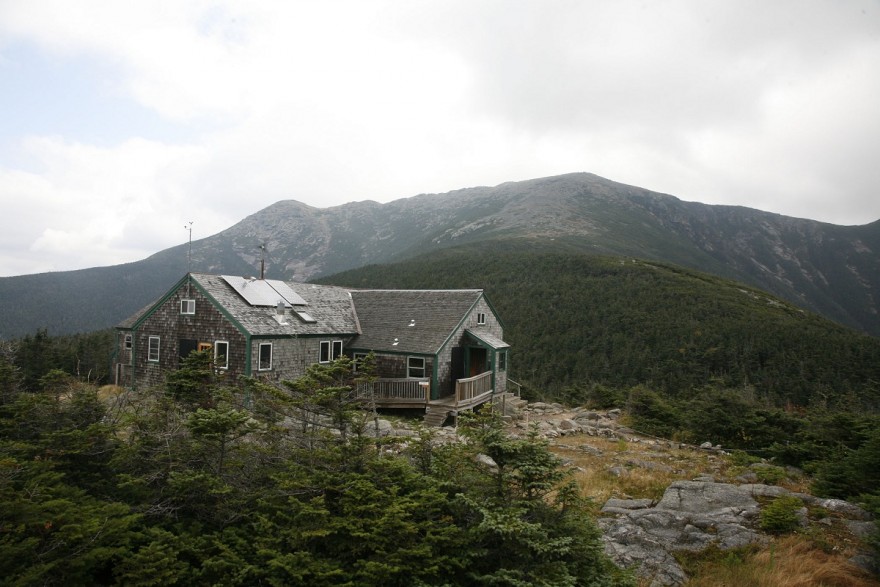 A man rescued during a hike in New Hampshire's White Mountains three years ago must pay for the cost of that bailout according to the state's highest court.
The tab from New Hampshire Fish and Game for the September 2012 rescue was about $9,200.
The state Supreme Court affirmed a lower court ruling April 30 and found Edward Bacon of Northville, Michigan  "did not act as a reasonably prudent hiker would have acted under the same circumstances."
Heading out solo for a five-day hike, Bacon dislocated his artificial hip on September 18, 2012 on the Franconia Ridge Trail in the White Mountain National Forest a few miles from Greenleaf Hut during a day with rapidly changing weather that included rain, fog and wind. Bacon had planned a 4.9-mile hike culminating with a stay at the mountain hut. It was his third day of the trek.
Then 59, Bacon fell and seriously injured his hip around 1:30 p.m., according to Fish and Game. He crawled to an area where was able to get brief cell reception and called both 911 and the Appalachian Mountain Club in Pinkham Notch (the AMC runs the Greenleaf Hut).
Bacon was able to stay warm while waiting for rescuers—who came by about 6:20 p.m.—by staying in his sleeping bag.
The rescue, containing members of various agencies and organizations, and coordinated by Fish and Game, was carried out over rough terrain with sustained winds of about 70 miles per hour and torrential rain that swelled rivers and streams. Bacon was carried in a litter for about 4 miles, and reached the trailhead at about 3:20 a.m. before being transported to a nearby hospital in Littleton.
State attorney general Joseph A. Foster issued a press release which stated, "The Supreme Court noted that Mr. Bacon had undergone multiple hip surgeries, had an artificial hip that had dislocated five times including twice in the past year, had trained in a city park that was nowhere near as challenging as the terrain in the White Mountains, had chosen to hike in high winds and heavy rains that had been forecasted, and had chosen to attempt to jump over a rock ledge despite his past hip dislocations. The resulting rescue, in dangerous weather conditions, required 15 Fish and Game officers and 35 volunteer rescuers, and took more than 14 hours to complete, including throughout one night. "
Bacon had a different view of events.
In closing arguments submitted to the 6th Circuit Court in Concord, his attorney argued Bacon suffered a hip dislocation that happened regardless of the weather and though unfortunate for all involved, the dislocation, which caused the need for the rescue, was not a result of anything negligent that the defendant had done.
According to counsel, Bacon was an experienced hiker and had on at least two other occasions hiked the area before. He had a full backpack containing essential items like hydration, navigation and communication (cell phone) equipment. He carried a tent and sleeping bag, and had proper clothing including rain gear.
Bacon, an automotive engineer, trained for the hike, according to court documents. He carried packs up to 40 pounds and hiked hills and stairs and test the strength of his hips and back.
Bacon came upon a ledge that was "blocking" the trail. He decided to traverse it and "chose the most reasonable way to traverse the ledge which was to turn backwards and sit upon it."  The dislocation was unexpected.
Bacon maintains his doctor okayed the hike, and the state's facts were flawed.
"The ruling they have and the way they worded just kind of opens the door giving Fish and Game the power to make the decision whenever they want," Bacon told New Hampshire Public Radio. "So the decision to whether you are negligent or not is pretty much up to Fish and Game."
In recent years (2011-2013), Fish and Game has conducted an average of about 180 search and rescue missions each year. Under state law, the Fish and Game Department can pursue reimbursement for rescue costs if the person rescued is deemed to have acted negligently.
New for 2015, a new law was passed to establish a voluntary Hike Safe Card to support the department's search and rescue efforts. The cards exempt people from liability for repaying search and rescue costs in the state unless caused by reckless or intentional behavior. The cards cost $25 for an individual and $35 for a family, and are good through the end of the calendar year.