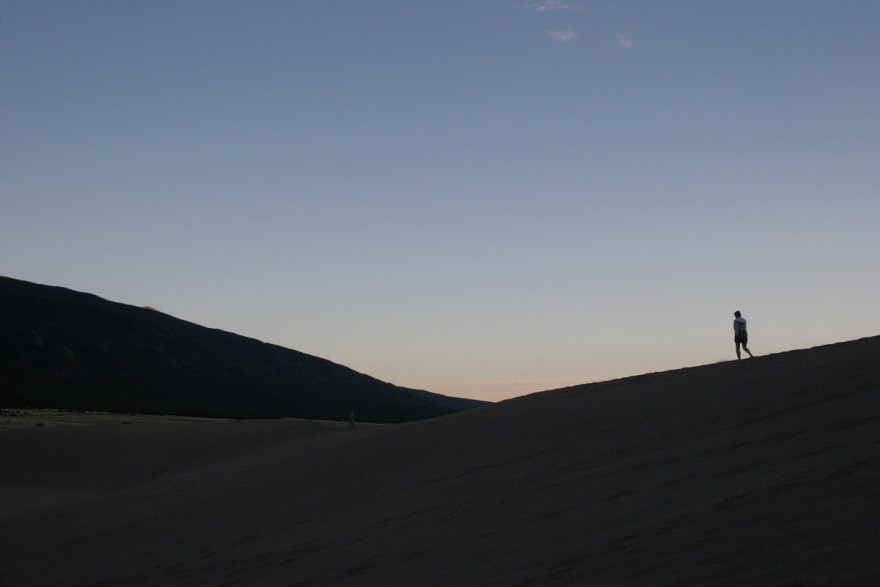 Last year more than 144,000 people turned out across North America to hike, bike, paddle and volunteer during National Trails Day.
The push has already begun to coax people to get outside and enjoy nature during the 23rd annual American Hiking Society event on June 6.
In addition to the day event, June is Great Outdoors Month, a month-long effort to get Americans off the couch and onto trails and waterways.
"National Trails Day aims to be all-inclusive, open to anyone and everyone," said John Michels, American Hiking Society's Director of Trail Programs. "Anyone can organize a public event and anyone can attend.  Depending on comfort level and available resources, event hosts can set up activities that range from a short guided hike to a river paddling trip.  Larger organizations may want to arrange a stewardship project or a trail dedication.  Register the event online and American Hiking Society will encourage locals to attend."
While plenty of Americans are enjoying spring, many hiking clubs, non-profits, and land managing agencies are already busy planning special outdoor events for the onset of summer.
Thanks to the hundreds of dedicated clubs, businesses, and agencies who observe National Trails Day by setting up events, people from coast to coast will have new opportunities to get outside this year.
National Trails Day 2015 event registration is free and open at NationalTrailsDay.org; American Hiking Society encourages all participating organizations to register their June 6 events in the searchable database.
"Registering organized National Trails Day events helps us promote the thousands of activities happening across the country." According to Michels, the bulk of National Trails Day events are registered in May, in the weeks preceding the day itself.  However, there are already a number of events registered, so interested participants can begin to plan their Trails Day adventure.
The impact of the day is far-reaching. In 2014, some 2,113 activities took place in all 50 states, Washington D.C. and Puerto Rico.
There were 21,800 trail volunteers lending hands in 349 projects. They maintained 1,360 miles of trails, resulting in some $2.3 million of sweat equity.
Organizers say 76,600 hikers attended 1,089 hikes and walked a cumulative distance of 284,000 miles while 7,600 cyclists attended 119 rides and pedaled a cumulative 134,000 miles.
Some 28,000 miles were tallied by 5,700 paddlers in 70 outings as 1,100 equestrians rode 17,000 miles in 27 trips.
On average, each hiker walked 3.7 miles, bikers pedaled 17.4 miles each, paddlers traveled 4.2 miles and equestrians each rode 15.5 miles.
Connecticut hosted the most events at 291, followed by Virginia,Texas, Tennessee and New York.
The partnerships AHS has with federal land management agencies and America's State Parks ensure there will be appealing recreation opportunities on many of the nation's prized public lands for NTD 2015.
"Our nation's trails offer Americans from all walks of life boundless opportunities to enjoy nature, renew themselves, and establish a lifetime of fitness," says AHS president Gregory Miller.  "From city dwellers and suburban families to rural and country residents, children to senior citizens, trails offer every American a healthy, enjoyable way to spend time outside."
Among the offerings for this year—maintain some 40 miles of trails in New Hampshire's White Mountains with the Chatham Trail Association, help restore the Cottonwood Trail near Salida, Colorado with Volunteers for Outdoor Colorado or go on a family hike in Oregon's Peavy Arboretum.
"We've seen significant increases each year in National Trails Day participation, coupled with the growing number of Americans who enjoy outdoor recreation activities," said Miller. "This affirms the importance of and need for local trails, parks and open spaces and we urge all Americans to support cooperative efforts to expand, sustain and preserve our trails and natural areas."
According to organizers, NTD evolved during the late '80s and '90s from a popular ethos among trail advocates, outdoor industry leaders and political bodies who wanted to unlock the vast potential in America's National Trails System, transforming it from a collection of local paths into a true network of interconnected trails and vested trail organizations. This collective mindset hatched the idea of a singular day where the greater trail community could band together behind the NTD moniker to show their pride and dedication to the National Trails System.