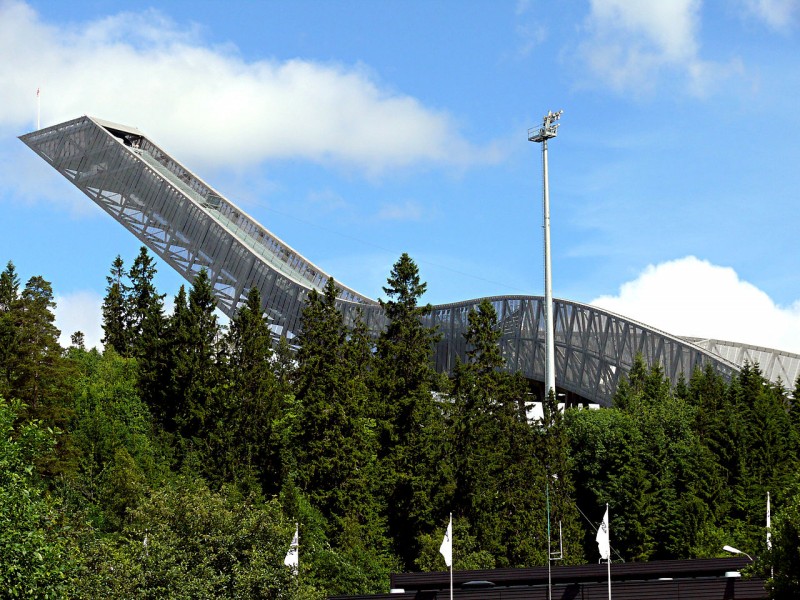 Only Beijing, China and Almaty, Kazakhstan remain now that Oslo, Norway has dropped its bid to host the 2022 Winter Olympic Games. According to a report from the Associated Press, the government made the decision to drop out because the financial backing was far too costly. The IOC responded, stating Norway's decision was based on "half-truths and factual inaccuracies."
According to The Washington Post, a recent poll in Norway found that 58 percent of the population did not agree with using public funds to pay for the Games. Many prospective cities were deterred from bidding this year because of the massive cost of last year's event in Sochi, Russia—$51 billion. Norwegian Prime Minister Erna Solberg told the AP there wasn't even enough support to set aside $5.4 billion for the Games.
Initially, there were also bids from Stockholm, Sweden and Krakow, Poland, but both withdrew because of a lack of support. Current political problems also took the bid from Lviv, Ukraine out of the running early on as well. Bids from Munich, Germany and St. Moritz, Switzerland were also pulled soon after they were submitted.
But neither of the two remaining candidates are well suited for playing host. Yahoo! Sports' Dan Wetzel wrote, "There's Beijing, China, which doesn't actually sit within 120 miles of a usable ski mountain, and there's Almaty, Kazakhstan, which in its bid touted itself as 'the world's largest landlocked nation' […] It's down to these two cities not because the IOC narrowed the field, but because every other city in the entire world said no. Seriously, every other city said no."
Although there are only the two candidates remaining, IOC President Thomas Bach told the AP that bidding would not be reopened.
"This is a missed opportunity for the city of Oslo and for all the people of Norway who are known worldwide for being huge fans of winter sports," Christophe Dubi, executive director of the Olympic Games, said in a statement. "And it is mostly a missed opportunity for the outstanding Norwegian athletes who will not be able to reach new Olympic heights in their home country."
The host city for the 2022 Winter Olympic Games will be named on July 31, 2015.
Image courtesy of Chrisalban/Wikimedia Commons