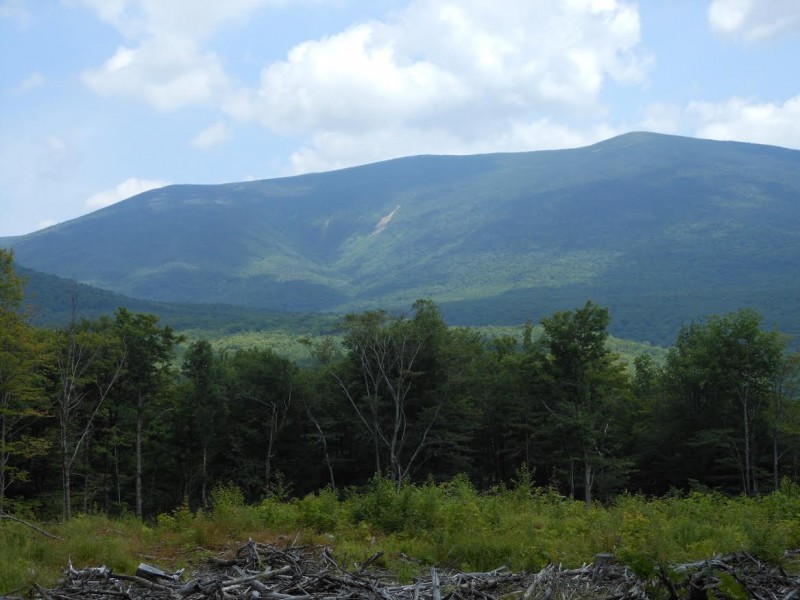 With the solitary light from his headlamp beaming ahead, Chad Denning would be in the darkness skinning up ski areas while the lifts lay silent.
For more years than he could count, he stuck to the "don't ask, don't tell" policy of many skiers who liked to skin up mountains, but as time passed, he streamlined his love of the outdoors into a winter series where skiers, snowshoers, runners, and snowboarders race up and down a ski area before the lifts opened.
That series has grown to more than half a dozen stops in New Hampshire and Maine, attracting hundreds of participants.
"The greatest thing about this is you don't have to be a crazy athlete," Denning said during our December 2012 interview. "If you are a crazy athlete, that helps. But the fun is in the racing."
An endurance athlete, Denning was well known for both uphill racing on snow and trail running in northern New England. A local hero, he was the director of recreation in the New Hampshire towns of New London and Hanover before moving on to the Student Conservation Association in 2013, a national nonprofit group that undertakes national park restoration projects.
He favored long-distance running, having an incredible 2012 year finishing first in the Vermont 100 and second in the New Hampshire 100.
But on Sunday, September 7, Denning, 39, died while hiking and running along the Appalachian Trail in New Hampshire's White Mountains.
Denning, a married father of two, collapsed along the Beaver Brook Trail, part of the AT, on Mt. Moosilauke in Benton shortly after noon. He had been hiking and running for about four hours with friends.
New Hampshire Fish and Game Conservation Officer Thomas Dakai told WMUR-TV that friends administered CPR, and a passer-by traveled a considerable distance down the trail to find cell service in order to call 911. He said the first members of a rescue team reached the victim around 3:30 p.m., but he never regained consciousness. Dakai said the Beaver Brook Trail is one of the most difficult trails to hike in the state. Because of the steep sections on the trail, rescuers had to use ropes to lower Denning multiple times along the trail during the mission.
Not only did Denning produce the Winter Wild Series, but he also created the Western New Hampshire Trail Running Series, a nine-event competition.
Work is underway to honor Denning's life as part of an event.
Denning was one of those athletes who had a passion for the outdoors, and that love was echoed in his work. A transplant to New England from the Southwest, his latest job had him leading crews of high school students on outdoor improvement projects.
According to the Valley News, Denning's close friend, Lebanon Recreation Director Paul Coats, said while Denning was known throughout the region as a health advocate, that term missed the point.
"It wasn't so much that he was promoting health," Coats said. "He was promoting life. He made doing the healthy thing the fun thing, and we all just rallied behind that."
He was always looking to get families involved in recreational pursuits, and introducing newcomers to the outdoors, especially during the uphill series.
"Uphilling is a great way to get outside," he said during that 2012 interview. "Not everybody skis and there are some people who are afraid of skiing fast. This way they can get out and still enjoy the mountains.
"For me, it's not about the downhill, it's all about the uphill," he said. "To see the sun rise from the top of a mountain, there's nothing like it."
Image by Marty Basch