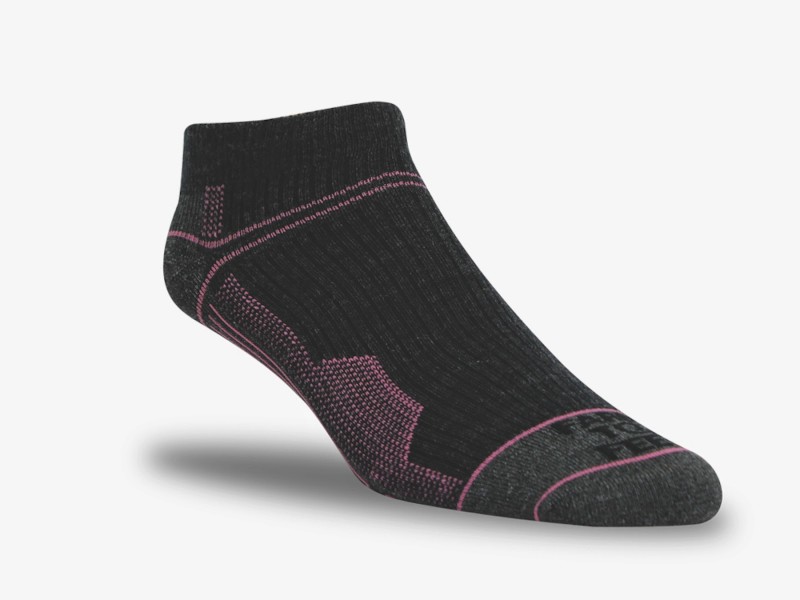 Known for producing 100-percent American-made products, sock company Farm to Feet will be expanding its offerings with the Blue Ridge Run Series that will be released for Spring 2015.
The series will include three new socks available in different heights, and all will combine the company's traditional merino wool with its new Friction-Free technology. This will allow the socks to still house the wool's natural feel and wicking properties, but with additional abrasion control as well as heat management.
The Friction-Free technology uses a U.S.-sourced PTFE nylon, which reduces the chance of acquiring blisters during wear. The material is also hydrophobic, which means it wicks away perspiration and allows the socks and feet to remain dry.
"From the start, our goal for Farm to Feet has bee to make the best socks with the best [United States] materials available," President Kelly Nester said in a news release. "The introduction of Friction-Free technology marks our first expansion of materials beyond U.S. wool for a body yarn."
The first new sock of the series is the Asheville, which is an ultra-light running sock that includes half density cushioning under the foot. The Roanoke sock is similar, but has a flat-knitted frictionless bottom. With a focus on airflow, both socks are extremely breathable with the inclusion of venting panels. Available in both men's and women's versions, both socks come in low or quarter-crew heights. The low will retail for $16 and the quarter-crew will retail for $17.
The third sock of the series is the Blue Ridge, which features graduated compression. "It has targeted compression of 17.5 mmHg starting at the ankle and decreases up through the calf to assist with blood flow and reduce muscle vibration for enhanced performance recovery," the product description reads. This sock also includes the Friction-Free technology that is seen throughout the series, and has half density cushioning under the foot as well. The Blue Ridge is 16 inches in height, with a retail price of $30.
To help promote the launch of the new series, Farm to Feet has teamed up with Roanoke Outside and the Blue Ridge Marathon, where the Blue Ridge is the official sock of the marathon.
To learn more, visit the Farm to Feet website.
Images courtesy of Pale Morning Media/Farm to Feet