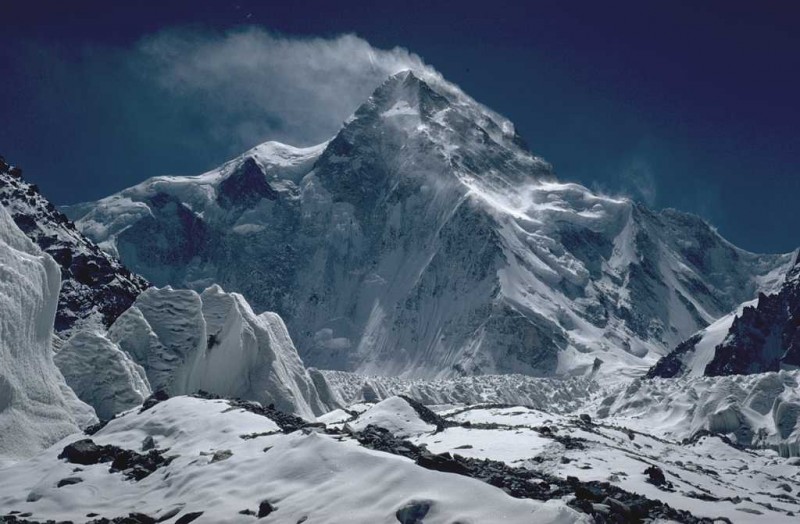 When K2 made headlines last weekend, it was shown in a positive light because of the weather window that allowed around 30 people to successfully make it to the summit. Although it's second in height next to Everest, K2 has carried the reputation of being the most deadly, earning the nickname "The Savage Mountain" along the way.
The mountaineering community was reminded of the mountain's fatality rate, however, when it was reported that Spanish climber Miguel Angel Perez Alvarez died in his tent this week. The 46-year-old spent a night outside above 8,000 meters before making it back to Camp 4 where he was "apparently in good condition," according to Euro Weekly News. But he was found dead in his tent on Wednesday.
Italian climber Tamara Lunger wrote on her blog that she noticed Alvarez was descending slowly, which forced him to spend a night above camp. Experienced in mountaineering, Alvarez previously climbed Everest, Nanga Parbat, Manaslu, and Cho Oyu.
Reports are conflicting as to whether or not he reached the summit. Euro Weekly News reported that Alvarez attempted to reach the summit on July 26, but turned back 300 meters shy because of harsh weather. Other mountaineers reported seeing him almost at the summit on Tuesday evening.
"Since 1954, only 337 summits of the world's second-tallest mountain have been recorded, and 84 people have died trying," Outside reported.
Image courtesy of Kuno Lechner Marine Corps/Wikimedia Commons