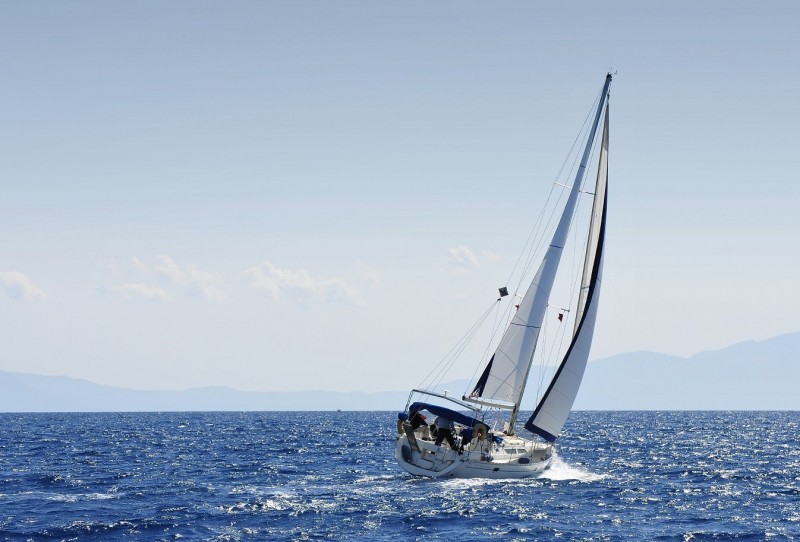 In April, the Kaufman family came under fire after they were rescued by the California Air National Guard and the U.S. Navy when their one-year-old daughter, Lyra became ill while they were sailing 1,000 miles west of Cabo San Lucas in the Sea of Cortez. Eric and Charlotte Kaufman were traveling with Lyra and their three-year-old daughter, Cora when the youngest became sick enough for the family to use their satellite phone to call for help.
After speaking with the U.S. Coast Guard and being informed they would consult a pediatrician and call them back as soon as possible, the phone stopped working. The couple decided to use the sailboat's emergency beacon for a rescue. After help arrived, the family boarded the USS Vandegrift and had to sink their sailboat. In total, the rescue was $660,000, and it turned out that Lyra needed additional antibiotics that were not on board. After backlash toward the family came about regarding the amount of money spent by the government as well as the dangers of sailing with young children, the Kaufmans are sharing their point of view.
The family was aboard their 36-foot sailboat heading from Nayarit, Mexico to French Polynesia on a trip that was planned to take between three and six weeks. The Kaufmans are now suing the satellite phone company, Whenever Communications LLC. Despite having been up to date with their $240 per month payments, their service was disconnected because of a SIM card deactivation, and therefore they never received a call back with advice from a pediatrician.
The family is now hoping to recover the cost of their sunken sailboat, and they have invited the federal government to join their side in order to seek repayment for the rescue. "I think the evidence clearly represents that they did what they did and that was the action that ultimately started a chain of events," Eric Kaufman told ABC News.
Image by fadurus/iStock