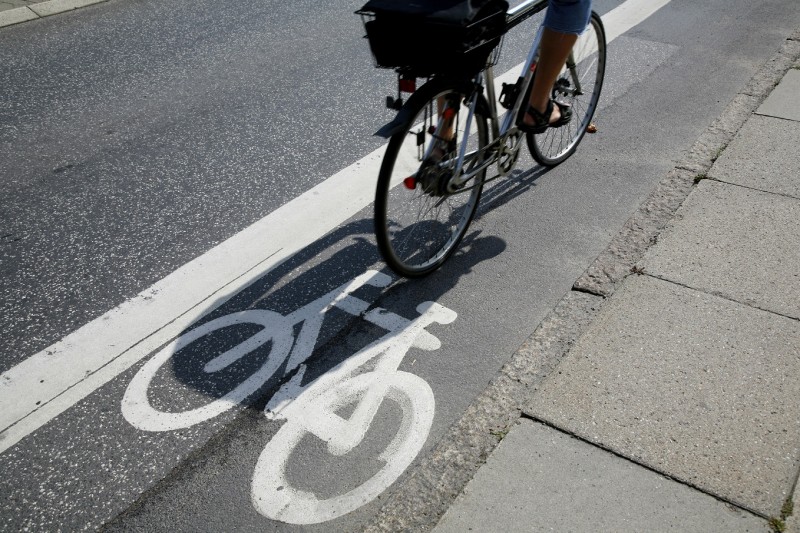 A new device called the Backtracker has the possibility to greatly reduce the number of rear-impact accidents cyclists endure. It's hard enough to maneuver around the obstacles ahead while on a bike, but it's near impossible for people to know when they're about to get hit from behind.
The Backtracker is a device cyclists attach to their handlebars, and it uses a rear-mounted sensor with a range of 153 yards to keep track of approaching vehicles—that information is then sent to the handlebar mount and uses a series of blinking lights to notify the rider. If a car is approaching, the light blinks slowly. If a car is extremely close, the light blinks rapidly, telling the cyclist to get out of the way as soon as possible.
"Cycling should be fun, but the fear of being hit from behind can suck all the pleasure out of a ride," the product description page reads. "Backtracker addresses this problem by giving cyclists a sixth sense."
The device was invented by electronics design firm iKubu, which is located in South Africa. The team is currently crowdfunding for the Backtracker through Dragon Innovation, and a little more than $18,000 of the $226,000 goal has been raised so far. The funding campaign will be open for 52 more days.
The device will be available for $199, but there are pre-order specials available through the crowdfunding page. iKubu plans to have the devices ready to ship by December, as long as the funding goal is met.
Check out the informational video about the Backtracker below:
Image by CrazyD/iStock