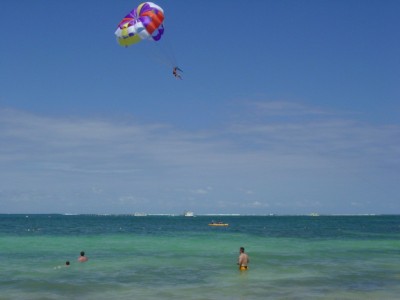 Florida Governor Rick Scott signed the White-Miskell Act into law on June 13, which effectively placed new restrictions on parasailing—an activity that has caused several deaths in recent years. The act was named after Kathleen Miskell, a woman from Connecticut who died after her harness malfunctioned while parasailing in Pompano Beach in 2012, and Amber White, who died when she hit the roof of a building after her parasail line ripped in 2007.
In addition to the two deaths, a number of others have recently suffered injuries while parasailing in the state. Last year, two Indiana teenagers were critically injured when the line was disconnected and they slammed into the side of a building while parasailing at Panama City Beach.
Now, parasailing operators must log weather conditions before each trip, cancel trips in the case of severe weather, be licensed by the U.S. Coast Guard, and decrease parasailing operations near airports. Prior to the bill being signed, there was no form of federal regulations placed on the activity. The law will go into effect on October 1.
Image courtesy of Echasketch123 on Wikimedia Commons