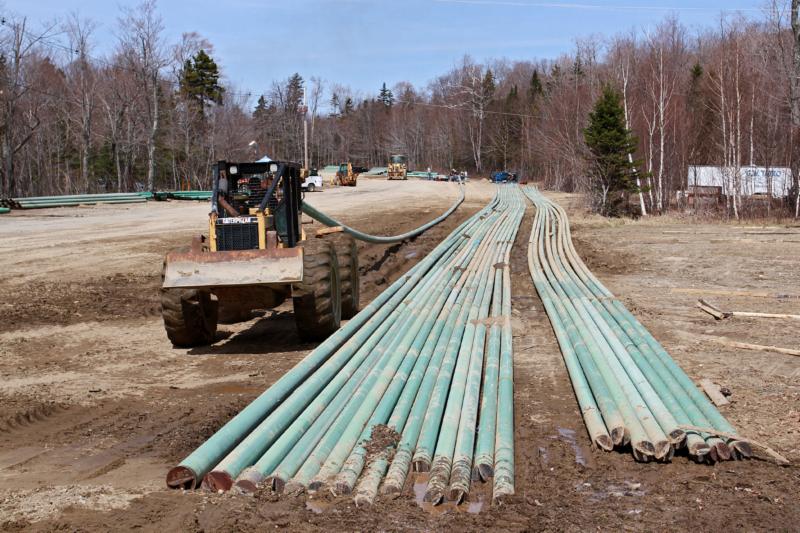 The snowmaking system at Wildcat Mountain is about to get a major overhaul thanks to a $2 million capital improvement project that will include over nine miles of new snowmaking pipe, more than 150 new high output/high efficiency snow guns and other state-of-the-art facilities as part of a total infrastructure revitalization. This project is expected to be completed before the start of the 2014/2015 winter season and will dramatically improve the snowmaking efficiency and output of New England's only ski area entirely situated within National Forest Service land.
This past winter, officials at Wildcat worked with some of the industry's leading snowmaking equipment manufacturers in what is believed to be one of the largest scale demonstration projects ever conducted at any mountain in the East. Following successful tests in a variety of weather conditions, deliveries of new snow guns from HKD and Snow Logic will be arriving at the mountain this summer.
A major goal of this effort is to improve how efficiently the snowmaking system operates, which was a factor when deciding which technology to purchase. "Today's snowmaking technology is so impressive, we estimate Wildcat will burn roughly 40,000 less gallons of diesel fuel annually as a result of this upgrade," said Peak Resorts' Northeast Project Manager, Brendan Ryan. "All of the components of this project will ultimately lead to using less power and burning less fuel while producing more, high quality snow."
This is good news for skiers and snowboarders who frequent Wildcat's classic New England-style terrain which features narrow, windy trails that follow the fall line from the mountain's 4,062-foot summit. It was New Hampshire's only ski area still open the final weekend in April this season, which is a trend that is expected to continue thanks to the snowmaking system's revitalization.
Image courtesy Wildcat Mountain