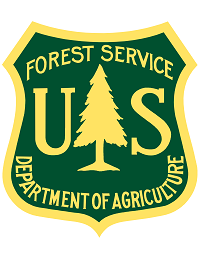 Smokey Bear will be celebrating his 70th birthday this year on August 9th.  Smokey may be 70, but he has no plans for retirement as his message "Only You Can Prevent Wildfires" is as relevant as ever.
To help Smokey celebrate his birthday, the Hoosier National Forest is inviting children entering grades K-5 to make Smokey Bear a birthday card for chances to win prizes.  Please drop off or mail your card to Hoosier National Forest, Tell City Ranger District, 248 15th Street, Tell City, Indiana, 47586.  Cards are due by Friday, July 18, to be considered for judging.  Any child dropping off their card will receive a gift from Smokey.  Rules for the card are:
On an  8 ½ x 11 piece of paper design your card using crayons, markers, watercolors, paints, etc.  No computer generated images.
Write your name, contact information and upcoming grade on the back corner of the card.
Prizes will be given to first, second, and third place entrants in three divisions:  grades K-1, grades 2-3, and grades 4-5.
Cards will be judged on originality, design, artwork, and overall message.
Awards will be presented at a Smokey Bear 70th Birthday Celebration on July 26 at Sunset Park in Tell City.  Smokey Bear will be present at the award ceremony.
Remember, Only You Can Prevent Wildfires!
Logo courtesy US Forest Service