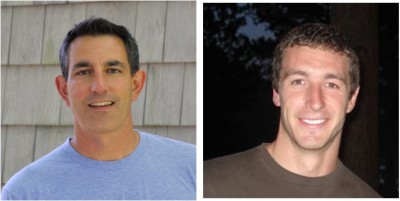 With summer just around the corner, Smith Optics announced this week several new hires and staff promotions to continue to promote its diverse line of sunglasses, snow and motorsports goggles, snow and bike helmets, premium protective eyewear and ophthalmic eyewear.
Brian Cotsonas has been named Eastern Regional Sales Director for the brand, after serving as Sales Manager for the past ten years. Cotsonas' responsibilities in his regional territory remain the same, while expanding his dedication and drive to increase sales in key markets.
Following the launch of its best-in-class e-commerce site last month, Smith Optics appointed Eric Stumpner to E-Commerce and Web Development Manager. While continuing to lead the e-commerce team and all web development projects on the hybris platform, under his new title, Stumpner will also oversee the growth of Smith's online consumer marketplace and be responsible for all of the sales and marketing efforts throughout Smith's e-commerce serviced markets.
Both Cotsonas and Stumpner report directly to Blair Clark, Sr. Vice President Marketing & Sales.
Kat Stansberry joins the Smith team as the new Art Department Coordinator, reporting directly to Art Director, Chatham Baker. Previously serving as Catering Director for Sun Valley Resort for the past seven years, Stansberry brings her attention to detail and creative spirit to her new position at Smith.
The Operations team also welcomes two new faces to its department. Krysia Logsdon takes the helm this week as Buyer/Planner for the Helmet and Elite categories and Valerie Lewis will serve as Operations Coordinator beginning June 2nd. In her part-time role, Lewis will primarily support eyewear operations, reporting, off-site warehouse inventory integrity, and data management. Logsdon and Lewis will both report to Colin Yankee, Senior Supply Chain Manager at Smith Optics.
Image courtesy Smith Optics