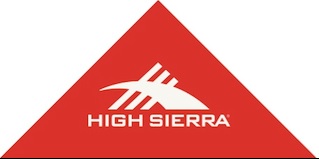 On Thursday, June 19, High Sierra (a division of Mansfield, MA-based Samsonite LLC) and The CITYPAK Project will distribute 1,750 specially designed CITYPAK backpacks to Boston area homeless.
Through a partnership with Boston Healthcare for the Homeless, High Sierra and The CITYPAK Project will host health fairs at six locations that day. The CITYPAKs will be offered as incentives to encourage attendees to take advantage of on-site health services.
"We are proud to add Boston to the list of cities we've reached with The CITYPAK Project," said Dawn Sicco, Vice President and General Manager, High Sierra. "Our mission to provide the homeless with a dignified solution to carrying their belongings grows with each new city added to our distribution schedule."
Health fairs will be held from 9-11 a.m., at New England Center for Homeless Veterans, St. Francis House, Woods Mullen Shelter and Jean Yawkey Place and from 1 – 3 p.m., at the Pine Street Inn.  The fairs will offer services including: general health screenings, vital sign readings, dental and eye exams, dermatological screenings, HIV testing, and nutritional counseling.
Founded by Chicago Philanthropist Ron Kaplan, The CITYPAK Project, the registered 501(c)(3), charitable initiative provides a safe, versatile backpack uniquely designed to meet the constantly changing needs of the homeless.
Boston marks the first east coast distribution site. Since 2012, High Sierra and The CITYPAK Project have distributed over 8,000 CITYPAKs to homeless people in cities across the United States.
High Sierra has enlisted a number of its partners to assist and promote the Boston distribution. Branded Environment Specialists Hill & Partners of Weymouth, MA, has donated trucking and warehousing support for the distribution. Additionally, from April until June 30, Hill & Partners is offering a dollar donation match up to $5,000 and $1 per each new follower on the Hill & Partners Company LinkedIn page. Hill & Partners is also encouraging their clients and vendors for participation and contributions to the packs including food, socks, water bottles, gift certificates and personal hygiene items.
High Sierra retail partner BJ's Wholesale Club, based in Westborough, MA, has generously donated bottled water and non-perishable food items to be served as snacks during the health fairs, while High Sierra licensee, Planet Sox, has donated 3,600 pairs of socks for the Boston area homeless to be given out at the events.
Logo courtesy High Sierra