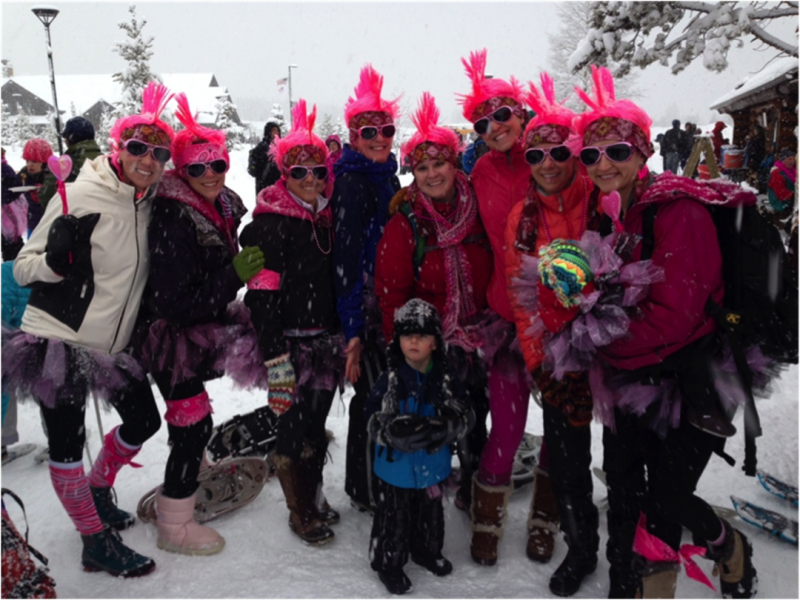 Tubbs Snowshoes, a global leader in snowshoes and snowshoe outreach, wraps up a successful 12th Tubbs Romp to Stomp Out Breast Cancer Snowshow season in support of Susan G. Komen and Canadian Breast Cancer Foundation. This winter, nearly 4,200 participants, including 270 breast cancer survivors, helped raise over $218,000 to stomp out breast cancer.
Established in 2003, the Tubbs Romp to Stomp snowshoe walk and fundraiser encourages snowshoers of all ages to stay healthy and active during the winter, while giving back to local communities.
Winter's crisp air set the perfect stage for the Romp season. This winter, Tubbs Snowshoes hosted five Romp to Stomp events across North America in Vermont, Washington, Colorado and Ontario. Participants came out with high energy, sporting festive pink tutus and costumes for a fun-filled morning. This year, courses included a 3K or 5K snowshoe walk, a 3K snowshoe race, and the Lil Romper Dash for kids 12-years-old and younger. All Romp participants left knowing they made an impact in the fight against breast cancer.
The season was filled with liveliness, inspiration and powerful ceremonies in honor of the hundreds of breast cancer survivors that attended. Today, the Tubbs Romp to Stomp has raised over $2.8 million dollars in North America for Susan G. Komen® and Canadian Breast Cancer Foundation™. Between Romp sponsors, partners, participants and donors, the snowshoe community will continue to grow and raise more funds to find the cure(s) for breast cancer. Although the season is complete, Rompers are eager to carry on their actions to fight against breast cancer—one snowshoe step at a time.
For more information on Tubbs Snowshoes, please visit www.TubbsRomptoStomp.com .
Image courtesy Tubbs Snowshoes