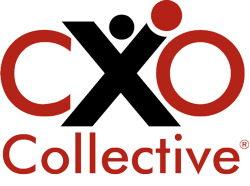 Seamaster Marine Products reported a 30% sales increase over the previous 6 months. The company is benefitting from capital investment and executive support from CXO Collective International LLC, and continued product development.
Seamaster manufactures fully marinized LED lights with a lifetime warranty. "CXO brought in talent and capital, and we now have the depth of management and infrastructure for growth. Our new array of 2-wire, 3-color LED lights greatly simplify installation. Our new RGB system, controlled by a user's mobile device, will turn heads," said Seamaster president John Harwood.
Newly appointed Seamaster operations manager Burk Moreland, a CXO operative, said, "CXO's large group of skilled consultants have diverse specialties, enabling us to bring in talent that's normally hard to find at the drop of a hat." Through CXO, Seamaster now has new business development manager Gary Stern, and new East Coast business development head John Lively to reinforce the company's objectives.
Harwood said he's always had a passion for R&D, and with CXO's support he can now focus on this growth area. "We have limitless opportunities to expand our LED lighting in the marine market, explore complimentary products, and begin to target other industries. It will be an exciting year for our company," he said.
CXO is an international private equity firm with a large talent pool of business executives to help companies realize their growth potential. It has more than 200 members and 13 chapters. More information is available at www.cxocollective.com or 561-935-9977.
Logo courtesy CXO Collective