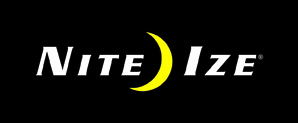 Nite Ize is giving away two complimentary team entries to a Ragnar Relay of the winner's choice, along with a Nite Ize Prize Package, total value of $1,800.00 each. The contest is in support of the Ragnar Relay series and will bring visibility to the Nite Ize brand within this highly active crowd who regularly competes and trains at night.
The contest will be hosted on the Nite Ize Facebook page through June 15, 2014. Two winners will receive complimentary team entry, up to 12 people, to a non-sold out Ragnar Relay of their choice. Winners also receive INOVA® STS™ Headlamps for all team members and 50% off Nite Ize merchandise leading up to race day.
"As the official headlamp sponsor of the Ragnar Relays, Nite Ize is very excited about the upcoming race series," said Rick Case, President and CEO of Nite Ize.  "A contest is the perfect way to share our enthusiasm for the races with others, while building visibility and interest at the same time."
To enter, simply visit the Nite Ize Facebook page and fill out the entry form. A Contest Judging Committee, comprised of Nite Ize employees, will evaluate the answers submitted.  Winners will be announced June 19, 2014.
Logo courtesy Nite Ize