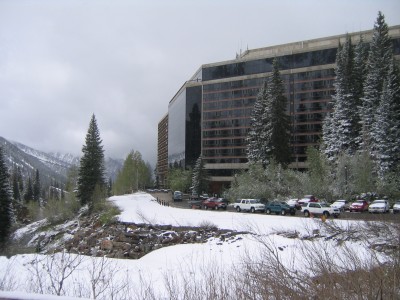 Richard Bass sold the majority interest of Snowbird Ski & Summer Resort to Ian Cumming on Monday, whose family owns Powdr Corporation. It was made clear the sale was specifically to the Cumming family and not Powdr. The price was not disclosed, as Snowbird and the Cumming family are both categorized as private companies. In addition to the new interest acquisition of Snowbird by the family, their company as a whole also owns properties in California and Colorado, as well as others in Utah.
Powdr Corporation and Richard Bass, Snowbird's co-founder, released a joint statement regarding the sale. "This partnership will enable Snowbird to achieve more rapid growth […] our founding perspective and philosophy of providing a year-round destination mountain resort for the enhancement of body, mind and spirit, with our ever-present emphasis on environmental protection and sensitivity," Bass said. Cumming added, "We are happy to be involved at a place that has so many fond memories for our family."
Despite the sale, Snowbird will continue to be family-run and Bass will remain chairman of the resort's board. "It will take a little while to digest how the new partnership works," said Bob Bonar, Snowbird's president and CEO, according to The Salt Lake Tribune. "I have a lot of respect for Mr. Bass and for his family, who really have wanted to keep this a family partnership, a family owned and operated resort."
Bass along with the Cumming family will work together to help determine the future of Snowbird, discussing controversial topics such as the possibility of a restaurant being added around the tram terminal at Hidden Peak, among other developments.
While it was not disclosed why the resort was sold directly to the family rather than Powdr, some speculate it relates to Powdr Corporation's current legal battle with Talisker Corporation regarding a lease dispute of Canyons Resort in Park City.
Image from Globeism on Wikimedia Commons