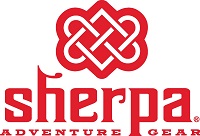 Sherpa Adventure Gear is pleased to announce that A Stich Above (ASA) and O'Brien Sales are now representing the outdoor apparel brand in the Northeast and Midwest regions.
ASA's Natalie Darmohraj and David Vietz join Sherpa Adventure Gear to cover the Northeast region previously represented by Ray Ferrand, who continues serve the Mid-Atlantic area. Based in Providence, Rhode Island, ASA Sales will secure new opportunities in the states of Maine, Vermont, New Hampshire, Massachusetts, Rhode Island, and Connecticut.  ASA also represents Moving Comfort, Po Campo, Tom Tom Fitness, DeFeet and Huma Chia Gels.
"ASA brings over 40 years of combined sales, management and retail store ownership experience," notes Bill Chandler, North American Sales Director for the company. "We're confident that ASA will provide excellent support to our growing group of retail partners."
Kelly O'Brien is heading up sales in Michigan, Indiana, Ohio, and Kentucky.  The team at O'Brien Sales touts over 35 years of collective experience representing premier lines and serving the needs of specialty retailers.  O'Brien Sales represents Oboz Footwear, PowerBar, Sport Hill, Granite Gear, Eagle Creek, CWX Apparel, Lowa and Wright Socks.
"O'Brien Sales is highly respected among our trusted partners and key accounts," said Chandler. "We're excited to have them join the Sherpa Adventure Gear family and recognize the professionalism they bring to our table."
Logo courtesy Sherpa Adventure Gear