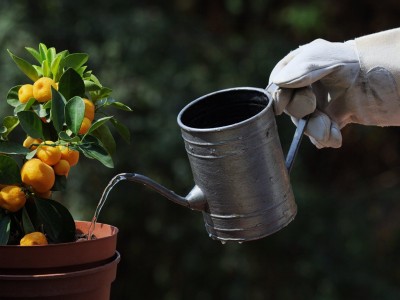 A new study published in HortTechnology determined that 10 common gardening tasks provide a better workout than people may realize. The study was conducted by two South Korean universities, showing the tasks of planting transplants, mixing growing medium, watering, harvesting, sowing, hoeing, mulching, raking, and weeding were all classified as moderate-intensity activities. Digging was shown to be a high-intensity activity.
The study, "Gardening Tasks Performed by Adults are Moderate- to High-Intensity Physical Activities," analyzed 15 male and female university students in their 20s to help determine the exercise intensities of the 10 different gardening tasks. The median age was 24.7 years, plus or minus 1.4 years, and the median body mass index was 23.5 (± 4.1 kg·m−2). The subjects completed each of the 10 gardening tasks twice, on separate occasions. One of the locations was in a high tunnel and the other was a grassy area, both in Cheongju, Chungbuk, South Korea.
Subjects would carry out each task for five minutes each, then rest in a chair for five minutes before the next task. Each subject wore a portable telemetric calorimeter and respired into the facemask during the gardening tasks and resting periods to measure their oxygen uptake, the study read. Each person also wore a heart rate monitor during the tasks and resting periods. It was found that each of the 10 tasks were moderate- to high-intensity physical activities.
"The exercise intensity of physical activity may differ between age groups and fitness levels, and there was not enough data on the metabolic equivalents of gardening tasks in different age groups to develop a garden exercise program for maintaining or improving health conditions," said the study's lead author, Ki-Cheol Son.
However, the study's authors said the results were a good starting point in eventually developing a gardening exercise program. So, next time you're spending an afternoon doing yard work, don't worry so much about fitting additional exercise into your day's schedule.
Image from aTarom Wikimedia Commons