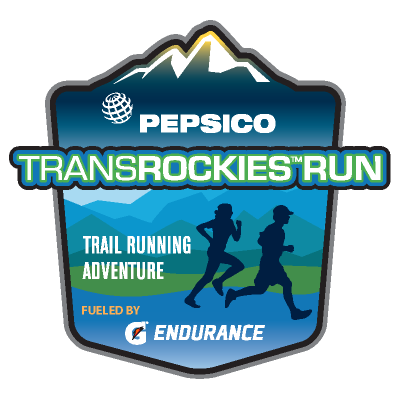 Race Participants will be "Fueled by Gatorade Endurance"
PepsiCo today announced that it has signed on as title sponsor for the TransRockies Run, one of the United States' most storied trail races, and will serve as the official food and beverage partner for the August 12 – 17, 2014 race. PepsiCo has a strong portfolio of nutrition brands, including Quaker, Tropicana, Gatorade and Naked Juice, which will support the more than 450 runners participating in the race from Buena Vista to Beaver Creek, Colorado.
Participants in the six-day, 120-mile race will be "Fueled by Gatorade Endurance." The Gatorade Endurance line of products is an elite line of sports nutrition products from Gatorade for endurance athletes who have specific fueling needs. Grounded in years of hydration and sports nutrition research conducted by the Gatorade Sports Science Institute, Gatorade Endurance helps deliver fluids and nutrients that endurance athletes need for training and racing fuel.
The PepsiCo TransRockies Run includes 20,000 feet of climbing and is a celebration of trail running and the outdoors. The six-day trek through the Rockies brings together people from all over the world who love to go further, and higher, and runners of all ages, speeds, shapes and sizes come together to experience a race like no other. PepsiCo's complementary food and beverage brands will be there to support the athletes every step of the way.
"Participants in the PepsiCo TransRockies Run are driven, adventure-hungry individuals, who need to be prepared for anything," said Aaron McConnell, President, TransRockies Events. "It's an adventure unlike any other running event in the country and we're excited that PepsiCo's food and beverage brands will provide the nutrition, hydration and fueling that our runners need to battle through this great event."
"PepsiCo has a long tradition of working with athletes globally across endurance sports, and our portfolio of sports fueling and hydration brands consistently works with athletes on behalf of the sports they play," said Jim Wilkinson, Executive Vice President, Communications at PepsiCo, who has run 26 marathons and is an avid trail runner. "We're thrilled to have the opportunity to partner with the TransRockies Events team and continue to support the endurance sports community and culture."
The 2014 PepsiCo TransRockies Run is currently 90 percent sold with limited entries remaining in both the six-day RUN6, team and solo, and the three-day solo RUN3. Runners can register at www.transrockies-run.com.
To learn more about Gatorade Endurance Formula and their hydration needs, runners can visit http://www.gatorade.com/endurance.
Logo courtesy TransRockies Run and PepsiCo