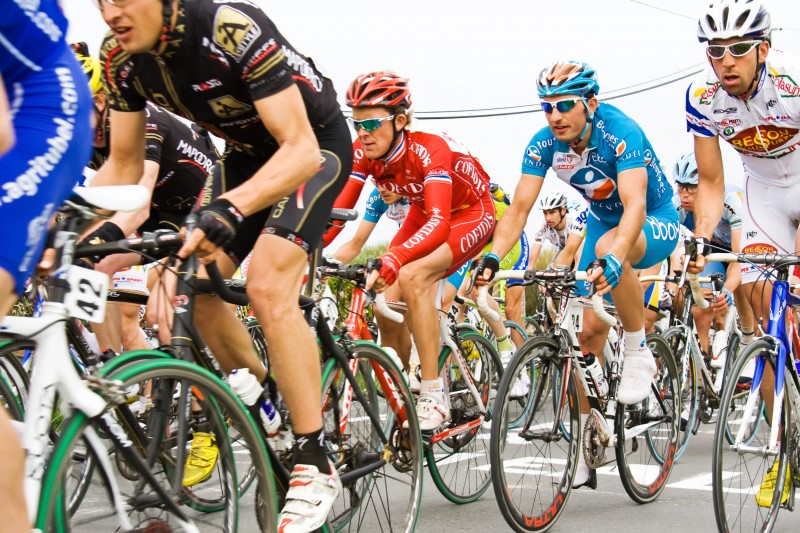 Approximately 80 cyclists were involved in a massive crash during the Tour of the Gila held in Silver City, New Mexico on Wednesday. Two cyclists were roughly 20 miles from the finish line of the first 90-mile leg of the multi-stage race when they collided, having a domino effect on the other riders. In total, there were 150 riders competing in that leg of the race.
Michael Dziedzic was one of the few cyclists participating in the race who was not pulled into the crash. He told the Albuquerque Journal that riders were going downhill at about 45 miles per hour when the wind suddenly became strong, making the cyclists swerve to one side and therefore causing several to run into each other. "Next thing you know, it's just the sound of broken wheels and frames. All the mechanics were screaming for medics. I didn't know what to do," he said.
Race Director Jack Brennan said about 25 riders were taken to the local emergency room with injuries ranging from broken bones to road rash. According to Cycling News, at least two were in critical enough condition to be airlifted more than 200 miles to the Tucson Medical Center.
This was the 28th annual Tour of the Gila and Brennan, who has served as race director for the past 14 years, said a crash this significant has never occurred before. He said the race's technical director is deciding what will be done to compensate the injured cyclists as well as those who had to stop racing while those injured were attended to.
Check out footage of the crash taken by Mike Creed below:
Image from Tro Bro Leon 2009 on Wikimedia Commons