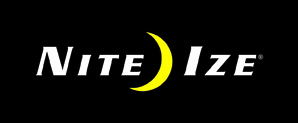 Nite Ize has been named official headlamp sponsor of the Ragnar Relay Race Series, the largest overnight running relay event in the United States. Ragnar has chosen the newly released Nite Ize INOVA STS Headlamp as the official headlamp for the race.
The INOVA STS Headlamp is the first ever multi-mode, dual color LED headlamp. With just a swipe of the finger, participants can easily turn the lamp off/on, change LED color and switch between modes. The STS Headlamp will light the way for participants during the night portion of the race, while also keeping them safe and visible on roadways.
"For an overnight event like the Ragnar Races, lighting is essential for safety on the course," said Rick Case, Founder and CEO of Nite Ize. "With its Swipe-to-Shine interface, the Inova STS headlamp will give runners bright, hands-free illumination with easy use and comfort."
Participants will be able to purchase the INOVA STS Headlamp along with other reflective and LED accessories on the Ragnar Relay online store, as well as on race day at the onsite merchandise tent.
Nite Ize will have 2 full teams participating in Ragnar Relays this summer, one at the trail race in Snowmass, CO June 6-7 and another at the Copper Mountain to Aspen/Snowmass race August 8-9, 2014. Nite Ize will also be hosting a contest on the Nite Ize Facebook page May 1st-June 15th, with the winner receiving a complimentary team entry into the Ragnar Relay race of their choice (Value of $1,380.00).
Logo courtesy Nite Ize