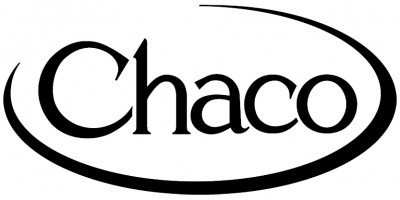 To commemorate its 25th anniversary and engage with consumers in a fun and memorable way, Chaco is hitting the road for a summer-long, nationwide journey dubbed the 'Fit For Adventure' Tour. Beginning in May and finishing in September, a specially designed Chaco truck and trailer will make stops at seven major music festivals and whitewater events, three Southeastern Conference (SEC) football games, and over 20 key retailers across the country.
"The Tour is an opportunity to thank our fans, and meet a few new ones, face to face," notes Chaco marketing manager Colin Butts. "Event attendees will have lots of fun opportunities to interact with the brand at our mobile station, from selecting customized webbing wrist wraps, to taking and printing photo booth pictures, to entering a daily footwear giveaway. One lucky person will even win our grand prize giveaway—a $5,000 credit to use towards a trip of a lifetime."
For attendees less familiar with the footwear brand, Chaco will offer product try-on stations and professional fitting sessions for its most popular styles. During the 4-month tour, Chaco will donate $2.00 for every pair tried on to the Big City Mountaineers organization, which serves urban youth through wilderness mentoring expeditions.
The Fit For Adventure Tour kicks off at the Houston Free Press Summer Festival music event. The Tour then continues on to the Wakarusa Music Festival in Ozark, AR, the Telluride Bluegrass Festival in Telluride, CO, the Stars & Stripes River Festival in Oklahoma City, OK, the Bunbury Music Festival in Cincinnati, OH, the Forecastle Festival in Louisville, KY and then the FloydFest in Floyd, VA.
The Tour will then head to SEC territory for some college football tailgate action. Auburn, AL is the first stop for tailgating at the Auburn vs. Arkansas game. The crew will then travel to Columbia, SC for the South Carolina vs. Georgia matchup and then will hold the last tailgate at the Alabama vs. Florida game in Tuscaloosa, AL.
To cap off the Tour, Chaco will return to its roots on the river and join the Nantahala Outdoor Center Guest Appreciation Festival in Fontana Dam, NC from September 26-28.
Information about the Tour, including live-streaming tweets, photos, and blog posts, can be found at www.chacos.com/US/en/25Anniversary.
Logo courtesy Chaco