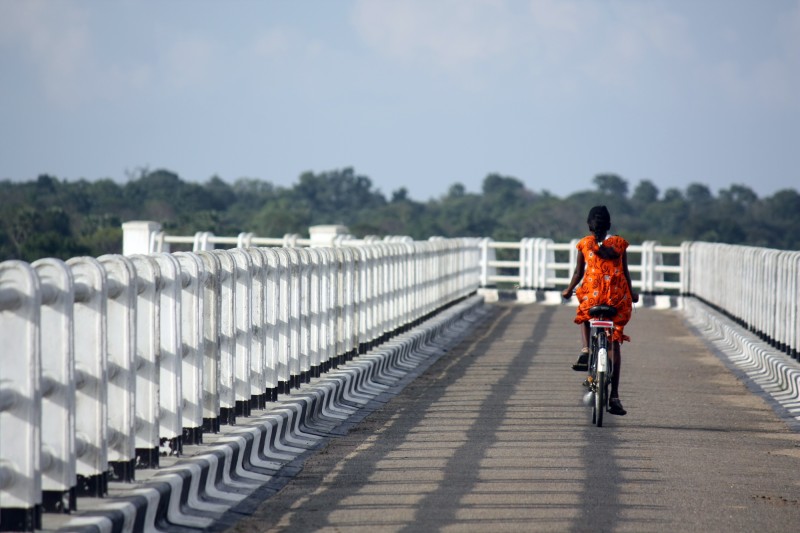 The 2014 Alliance Benchmarking Report for Bicyling and Walking in the United States has been released and it shows some interesting new trends. The report was completed through a partnership with the Centers for Disease Control and Prevention's Healthy Community Design Initiative, tasked with collecting and analyzing data on walking and bicycling across the country. Contributing factors were demographics, safety, funding, policies, infrastructure, education, public health indicators, and economic impacts. The 2014 report studied data from 2011-12.
As far as results, the study shows that only one percent of all trips in the country are made by bicycle and 10.4 percent are made on foot. Of those who commute to work, only 2.8 percent do so by walking and only 0.6 percent do so by bicycling. However, these numbers increase somewhat in bigger cities, with five percent walking to work and one percent biking to work. While the executives of the study recognize that these numbers are fairly low, they show a progressive increase.
Data was collected from all 50 states as well as the 50 most populous cities and 17 mid-sized cities.
"The average large American city experienced a 5.9 percent increase in population from 2000 to 2010 without comparable increases in land mass, and budgets are tight across the board. Both of these factors point to a need to find cost-effective modes of transportation that move people without taking up more space," the report states.
Also, the new data shows that in cities where more people bike and walk to work, there are less bike and walk fatalities. "This makes a lot of sense: bike and walk fatalities tend to happen in crashes with vehicles, and drivers are more likely to operate carefully and safely around walkers and bikers when they're used to seeing people walking and biking," the report continues. 
This new fact transitions well into the next data set that says when there's more biking and walking advocacy in a city, the number of people who take advantage of these forms of transportation increases. It also showed that in cities where more people bike and walk, overall health increases.
The states that include the largest percentage of people who commute via walking or biking are Alaska, Oregon, Montana, New York, and Vermont. The lowest? Alabama, Georgia, Mississippi, Tennessee, and Texas.
Image from Anton Crooson Wikimedia Commons