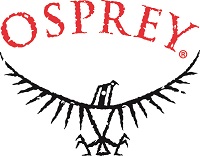 Osprey Packs, Inc., a leader in creating top-quality, high-performance, innovative packs to comfortably and efficiently carry gear, is pleased to announce that outdoor industry veteran Kenny Ballard has joined the company in the newly created role of Chief Operating Officer. As COO, Ballard will head up Osprey Packs Operations, IT, Purchasing, Quality and Returns as well as Human Resources.
"Osprey Packs is very excited to welcome Kenny to our company," said Tom Barney CEO of Osprey Packs. "Filling the COO role completes Osprey's Executive Team and will help provide Osprey and our customers further critical internal support. Kenny possesses the experience and energy necessary to be successful as our COO and contribute to Osprey's leadership and future growth."
Ballard is a well-respected leader in the industry, having served as President of Boulder Outdoor Specialty Group (BOSG) that includes Kelty, Sierra Designs, Slumberjack and Wenger camping. Most recently, Ballard headed up Kenny Ballard Consulting which is a multi-channel brand, sales, marketing, product and management consulting firm.
"As a longtime admirer of the Osprey brand, I am honored to be a part of this passionate and accomplished team," said Ballard. "I look forward to being a part of the brand's future in this strategic role."
Next month, Ballard and his family will relocate to beautiful SW Colorado, home to Osprey corporate headquarters.
Logo courtesy Osprey Packs