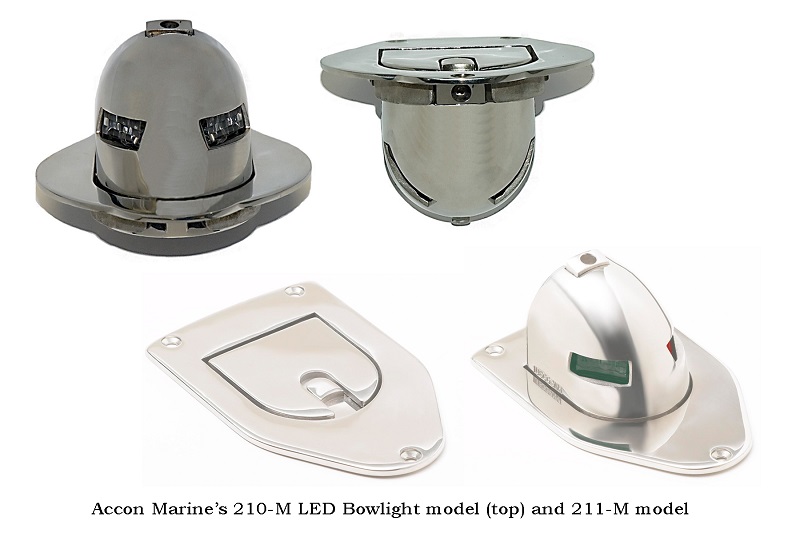 Proper lighting is a key component of boating safety. Accon Marine's Pop-Up LED Bowlights provide illumination whether boaters are cruising at night or in the early pre-sunrise hours. Both the 210-M and 211-M models are USCG-approved for two nautical miles.
For additional safety, these Pop-Up Bowlights fold down flush with the deck when not in use. This keeps the deck free of protrusions. Designed for years of trouble-free service, both models are constructed of 316 stainless steel. An optional plastic cup prevents unwanted water runoff below deck.
Simple to install, the 210-M Bowlight only needs a 3-1/2″ diameter hole. It can then be fastened with three #10 screws.
The 211-M model fits in the same cut-out as Accon's 204-M light for easy upgrading. To install, owners use the supplied template to make a cut-out where the light will go and fasten with three #10 screws. Installation videos for both models can be found on the company's YouTube channel at www.youtube.com/user/AcconMarine?feature=watch.
Accon Marine's 210-M and 211-M LED Bowlights have starting prices of $190.19.
Image courtesy Accon Marine