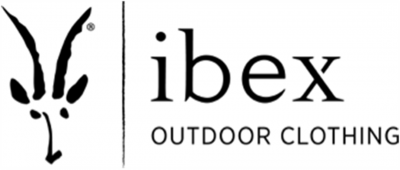 Ibex Outdoor Clothing, manufacturer of premium technical Merino wool apparel and accessories, will donate 10-percent of all online sales made on Earth Day (Tuesday, April 22) to The Conservation Alliance.
The Conservation Alliance is a group of outdoor industry companies that fund conservation organizations. Ibex has long been dedicated to environmental stewardship, and has been a member of The Conservation Alliance since 2010. In addition to being a natural fiber company that is committed to reducing its environmental impact, Ibex has a recycling and upcycling program for garments that have reached the end of their lifecycle, turning them into reclaimed bags and accessories. Ibex recently donated proceeds from sales of its Indie Quick Link to The Conservation Alliance and will continue its support this Earth Day.
"As an outdoor industry company, we feel it's our responsibility to help preserve the wild areas we recreate in," said Keith Anderson, VP of Marketing, Ibex. "The Conservation Alliance is at the forefront of the fight to protect the outdoors, and Ibex is happy to continue our work with such an important organization."
Visit www.ibex.com this Earth Day, April 22, to support The Conservation Alliance and our wild places with your Ibex purchase.
Logo courtesy Ibex