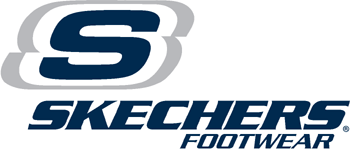 Skechers Performance Division announces brand ambassador and elite athlete, Meb, will be racing in a new shoe in Boston—debuting the all-new Skechers GOmeb Speed 3—the latest evolution of his namesake racing shoe. This is the first time the public will see the GOmeb Speed 3. This also coincides with the launch of a new ad campaign titled "GO MEB, GO!" debuting in Boston in support of Meb.
"I'm excited to be racing in Boston this year, and the strong support from Skechers Performance Division with this new campaign and the encouragement from the fans and the crowd on the course always inspires me," said Meb. "I've felt good training and the new GOmeb Speed 3 that I'll be racing in has felt great—I'm looking forward to debuting the shoe at this notable race."
The new Skechers GOmeb Speed 3 will be available for purchase in fall 2014 and features an updated design on the upper for a more streamlined look, newly engineered materials on the upper for a lighter, more breathable, comfortable feel and repositioned GOimpulse sensors on the outsole. Additional details on the GOmeb Speed 3 will be released later this year.
The GO, MEB GO! ad campaign highlights Meb's top accomplishments since joining the Skechers Performance Division in 2011, including first U.S. finisher in the London Games in 2012 and winner of the 2014 U.S. Half Marathon Championships in Houston, TX. The campaign launches with outdoor advertising in bus shelters in the Boston area as well as print ads in select running magazines.
"Boston is a pinnacle race this year, and as we developed this campaign, it was important to us to not only support Meb and his accomplishments as a champion marathoner, but we also wanted to encourage those in Boston and those watching the race at home to cheer for America's top marathoner," said Michael Greenberg, President, SKECHERS. "Unity is definitely the sentiment for Boston 2014 and we applaud all those who are participating in this year's race."
Skechers Performance Division will be exhibiting at the John Hancock Sports and Fitness Expo in Boston, April 18th – April 20th at booth 2626.
Logo courtesy Skechers